Showpad for Every Sales Kickoff
Sales kickoffs (SKO) play a vital role in aligning Sales teams with business objectives. When done well, they are a powerful way to engage, inform, educate, and motivate an often dispersed Sales organization.
Successful Sales kickoffs are not easy; they require a lot of upfront planning and financial investment. On average, they can cost between $1-$2K per Sales rep, and you have to factor in the lost opportunity cost related to reps being away from their customers and prospects.
In our Guide to Planning a Sales Kickoff with Lasting Impact we provide a framework for preparing, executing and reinforcing your key message in order to deliver a truly impactful Sales Kickoff.
What can you expect?
✓ Advantages of preparing your SKO now
✓ Specific content needed before, during and after your SKO
✓ Post-SKO actions that reinforce learnings and achieved goals
Read the Guide ↓
How to meet your Sales Kickoff objectives
With all this in mind, how can you ensure that Sales Kickoffs are worth the investment, meet your objectives, and aren't forgotten the moment your Sales team heads back to the office?
Want to find out more? Request a meeting with one of our consultants.
Request Meeting
Webinar - Research First Look: Annual Sales Meetings Best Practices
Watch this webinar to learn the steps you need to take to plan an effective Sales Kickoff — and what you need to do after the event to ensure the new information sticks with your reps.
Blog: 3 Ways to Maintain Sales Momentum Post-Kickoff
Maintaining momentum after your Sales Kickoff meeting is just as important, if not more, than the energy you create during the event. Keep your reps motivated all year long by following three simple guidelines.
Webinar: Putting the "Kick" in Sales Kickoffs with Roderick Jefferson
In this webinar you'll hear from the former head of sales enablement from Salesforce, Marketo and Oracle, Roderick Jefferson on the keys to planning executing and maintaining your best sales kick-off yet.
Showpad, the solution for your Sales Kickoff
Showpad is the solution. With Showpad, you can take your Sales Kickoff to the next level. Showpad can be easily configured to convey logistics behind an SKO, reduce the prep work involved in planning, mitigate information overload, and prolong the effects of training provided during the event.
Benefits include:
✓ Provide your team with access to event details and all relevant information within one easy-to-use platform.
✓ Set up guided SKO experiences, ensuring that the kickoff is not an isolated event, but a continuous learning experience.
✓ Package, distribute, and track prep work ahead of particular training sessions or workshops in our dedicated coaching environment.
✓ Add content to the dedicated coaching environment where Sales managers can help their teams build skills.
Case Study: Optiv
We needed a sales enablement platform that would enable our account managers with the latest information to provide insight and value to our clients.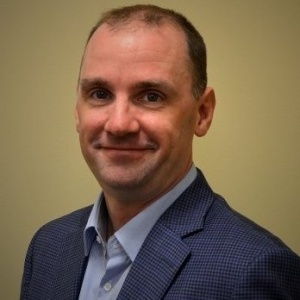 Rich Grisham
Associate Vice President of Sales Operations and Engineering
❝Not only does Showpad Coach solve the problem of trying to get everyone in the same room for the day but it also gave us the ability to record and grade a product pitch and create a simple certification process.❞