See Showpad's revenue enablement technology in action and learn what modern selling is all about.
Requesting your personalized demo is as easy as 1-2-3.
Complete this form to initiate a scheduled discovery call.
Receive a personalized demo tailored to your unique business needs.
Get up and running in just six weeks with guided customer-service assistance.
You're in good company
Speak to our team
Share a few quick details and see why Showpad provides a 516% ROI*
Learn More
Check out these resources to discover Showpad's value.
Showpad Sales Enablement Overview
See how Showpad streamlines sales and marketing alignment.
The Total Economic Impact™ of Showpad
Learn how Showpad drives results across sales and marketing.
Customer Stories
Explore the real-world results of Showpad customers.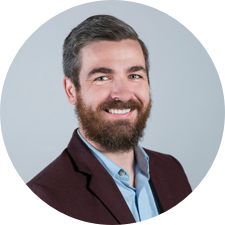 Peter Mertens
Sales Readiness Manager
❝After going through a handful of demos, 
we showed our sales reps the tools to get their perspectives, and it was a nearly unanimous decision to select Showpad.❞
---
* Results from Forrester Consulting Total Economic Impact™ study commissioned by Showpad