Sales Content Management
Enable your revenue teams to align around a single source of truth.
Bring all your sales content – no matter the format – together in one easy-to-access, secure location.
Your Marketing team can upload, update and distribute content in a single click. Your Sales team can find exactly what they need in a matter of seconds, then easily share it with buyers. And everyone can enjoy the benefits of actionable insights into content usage and engagement.
When content is managed effectively, content strategies get smarter and deals get closed faster.
Curate a single source of truth.
Create a curated one-stop-shop that revenue teams can use to find, manage and distribute high-impact content at scale. Customize your Showpad environment to put your brand front and center. Control which content can be edited and shared by your go-to-market teams. Keep your Sales and Marketing collateral compliant with regulations. And ensure outdated content is always removed instantly.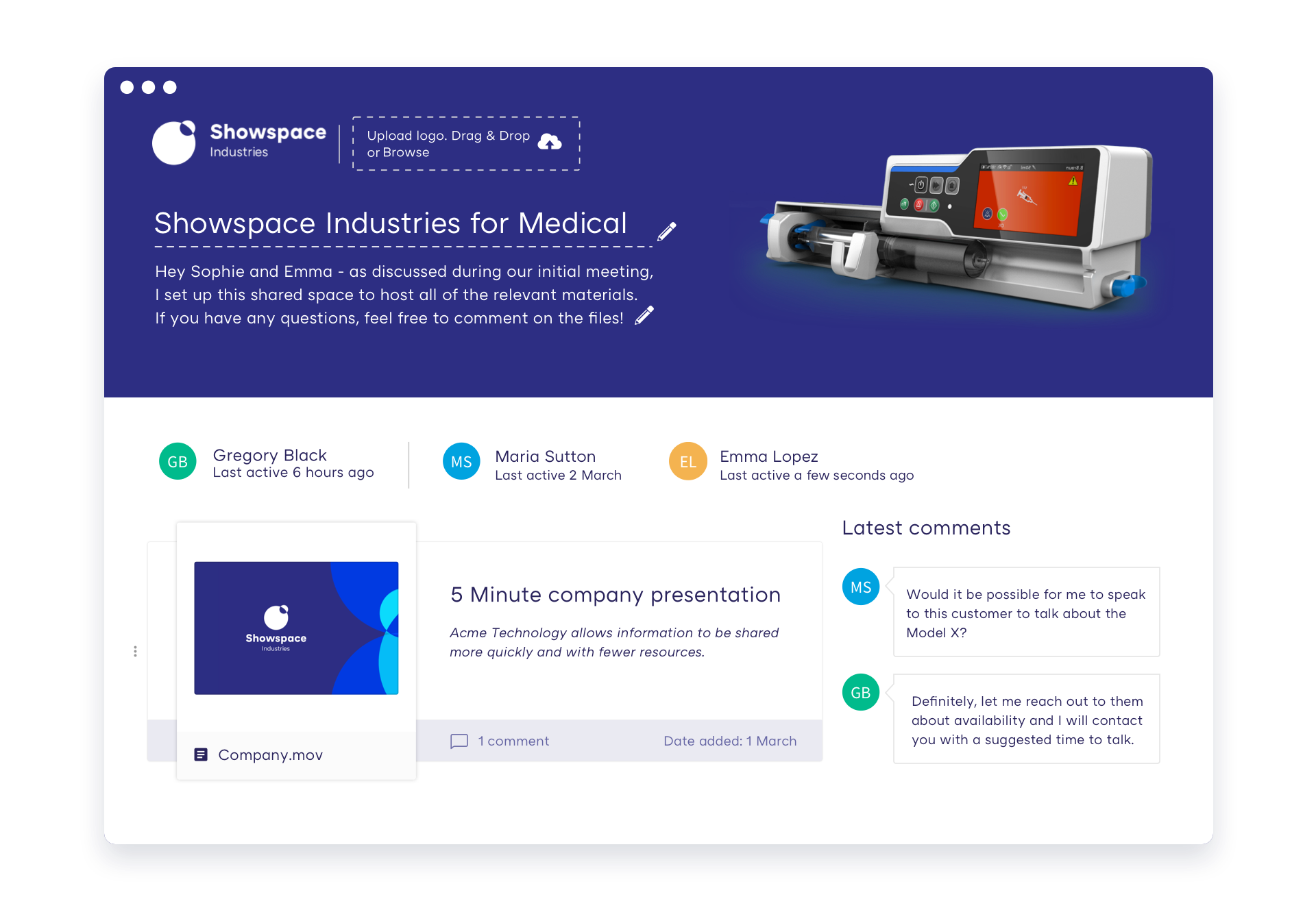 Share relevant content.
Distribute sales content in record time – at scale and with ease. Guide sellers to timely and relevant content for each buyer, at every stage of the journey – based on a data-driven understanding of buyer interests. Target content by role, portfolio, geography, business unit, and more. Adjust your content strategy quickly based on actual buyer engagement. 
Optimize content quality.
See how both sellers and buyers interact with your content, and make content-related decisions based on usage and engagement data. Create winning content that Sales teams use and buying teams love by evaluating seller feedback and buyer engagement metrics at scale. And finally, elevate your content strategy – based on an understanding of what really works.
Experience a new era in Sales Enablement.
See how Showpad eOS® helps your revenue teams to create high-impact buyer interactions.
Showpad eOS® is trusted around the globe.