Seller effectiveness
Give sellers the tools to build trust with buyers.
How do you help sellers turn every buyer conversation into an opportunity? 
Transform your team's sales effectiveness with training and coaching resources that enable you to deliver repeatable, insights-driven onboarding and personalized continuous learning programs – improving knowledge and skill retention.
Then guide your sellers to success by surfacing content in context at every stage of the buying journey, enabling them to pivot when needed and provide buyers with timely, valuable information.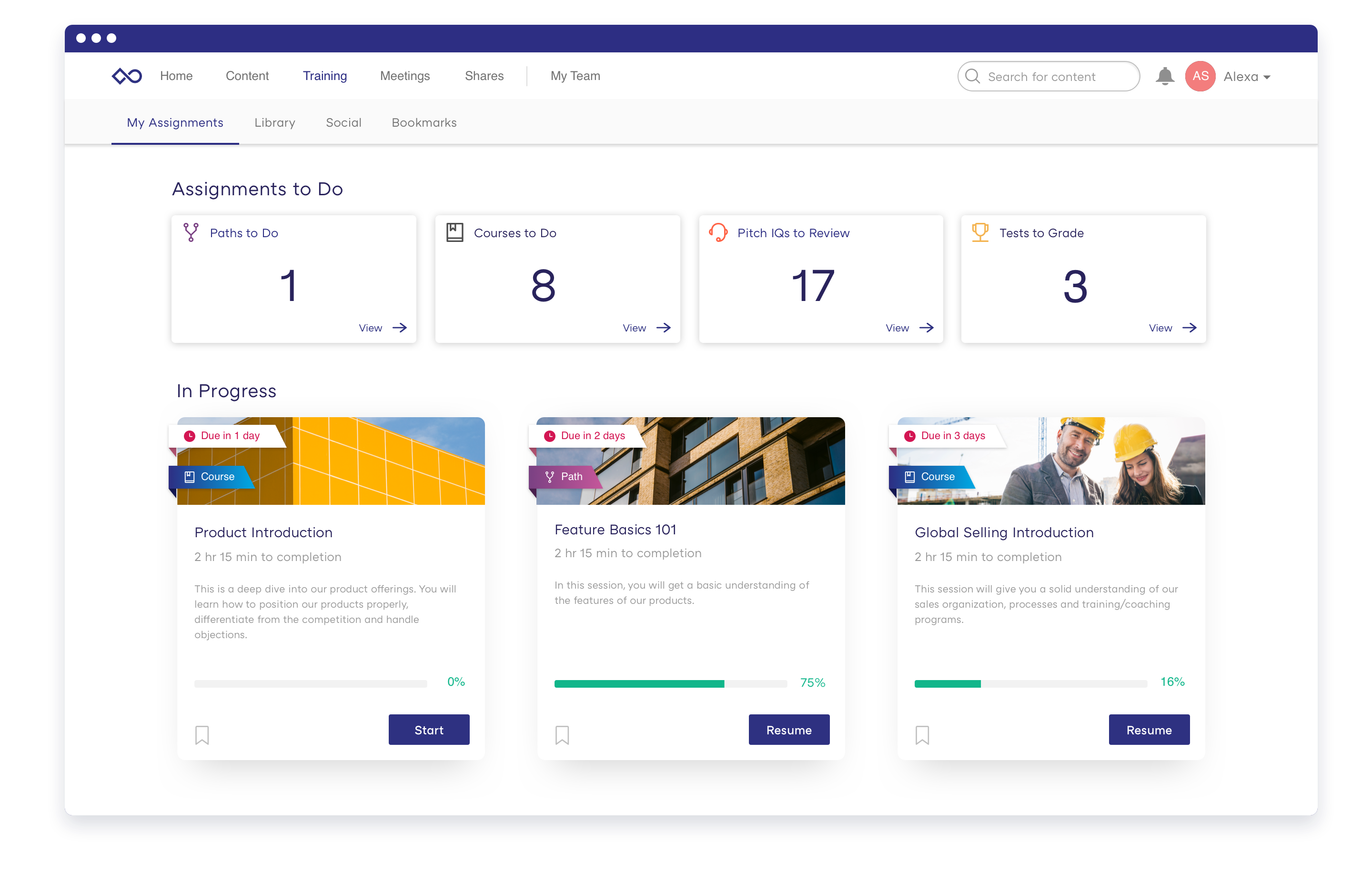 Deliver impactful onboarding.
Want to get new hires ready to sell, fast? Onboard them rapidly across teams and geographies, through either a fully virtual approach or a hybrid of digital and live classes. Then create repeatable onboarding programs at scale by tailoring your own courses to the specific needs of each role.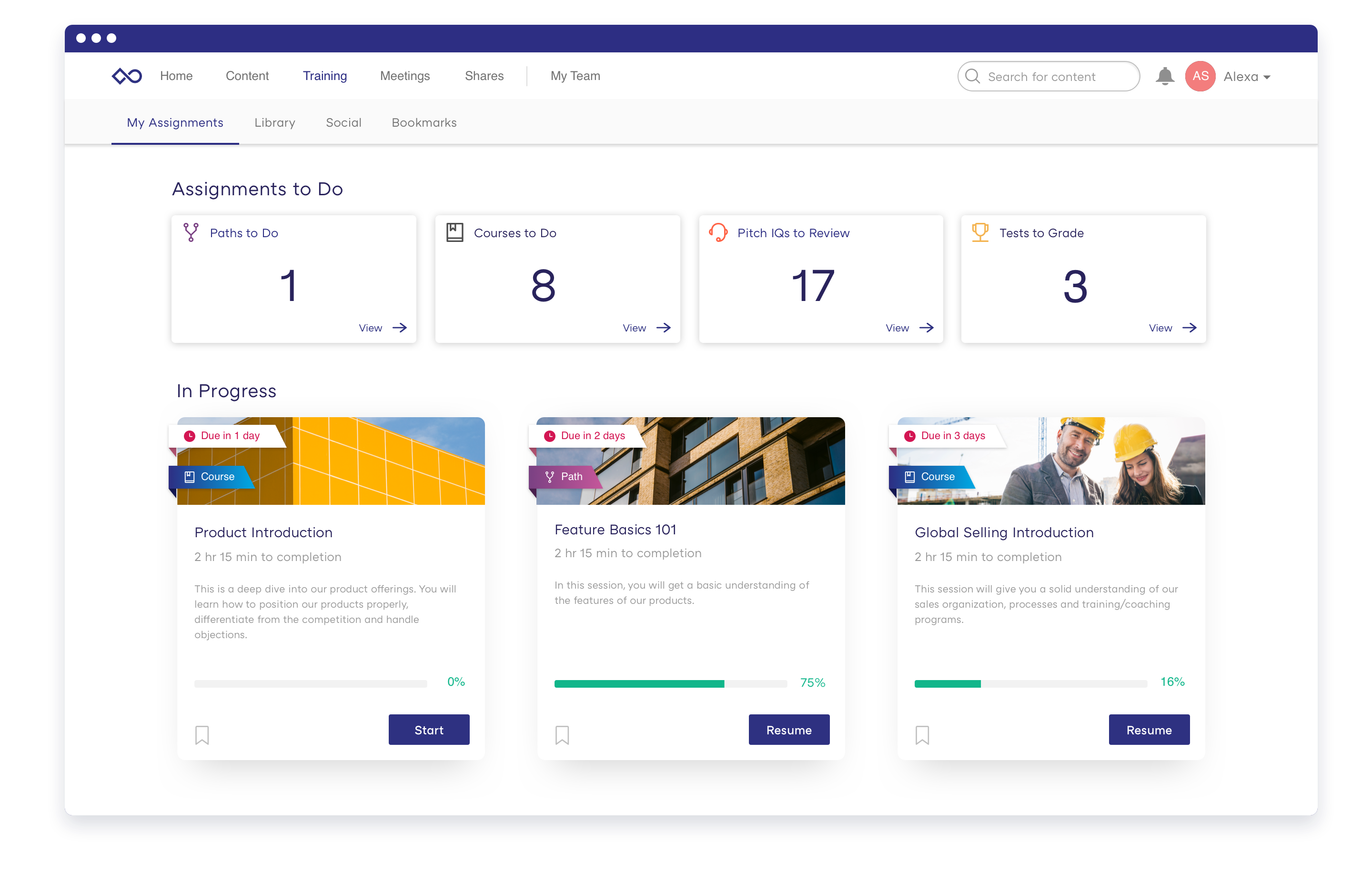 Create continuous learning programs.
How do you make the most of your enablement efforts? Target your training and coaching on closing key knowledge and skill gaps – using actionable insights on competency and knowledge levels. Create role-specific training whenever there's a change to the product, messaging or strategy. Give teams a compelling modern learning experience and ensure everyone knows how to deliver a consistent story. And give them the opportunity to practice and get certified when they're ready.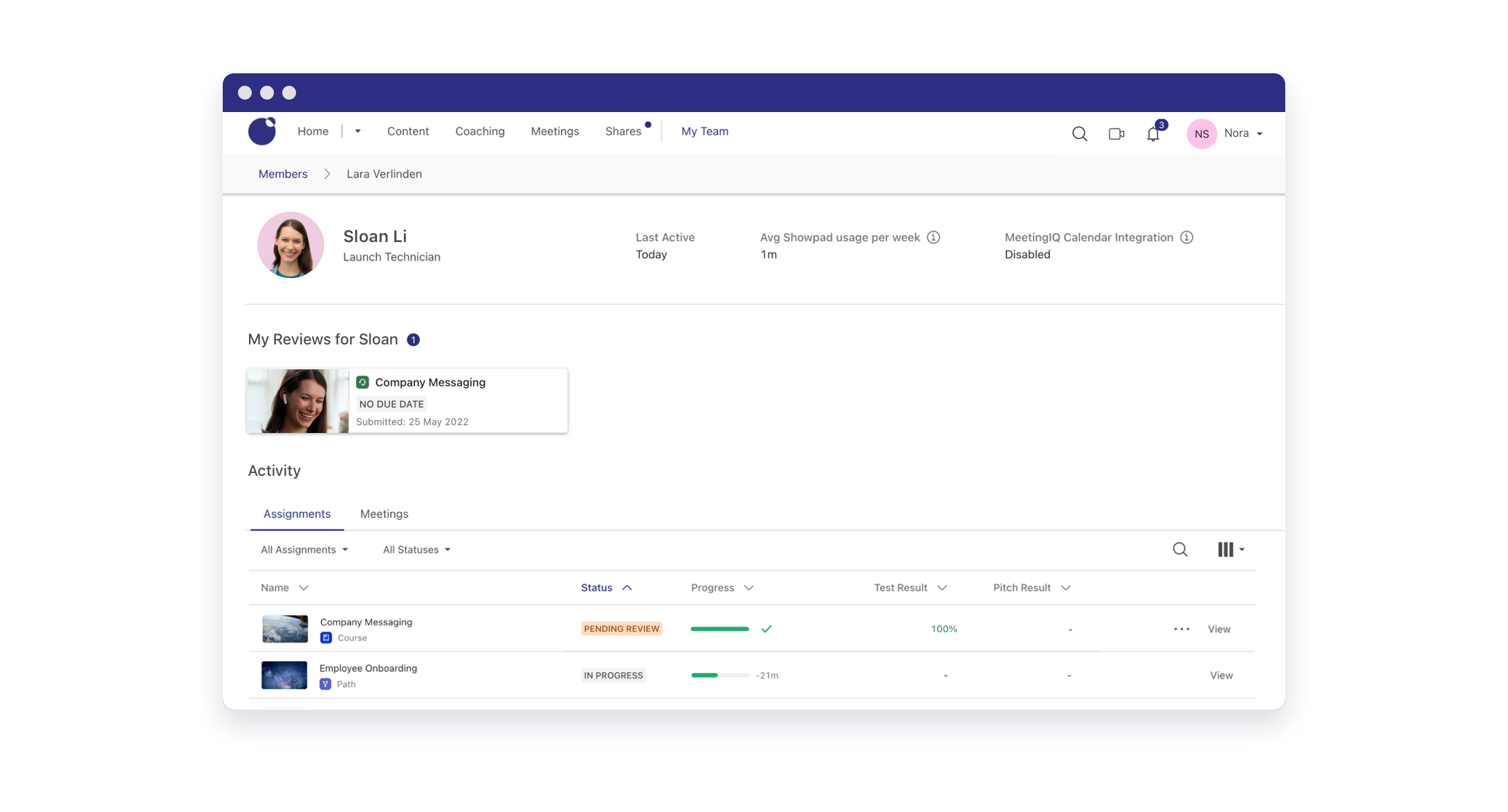 Scale coaching programs.
How can you best identify and promote behaviors that win? With personalized and scalable coaching programs. We connect seller engagement data to sales performance and revenue. Understand what your top performers do differently. Evaluate the courses they take to prepare, their behavior in meetings, and the content they share in buyer follow-ups. Then turn those sales effectiveness insights into company-wide best practices.
---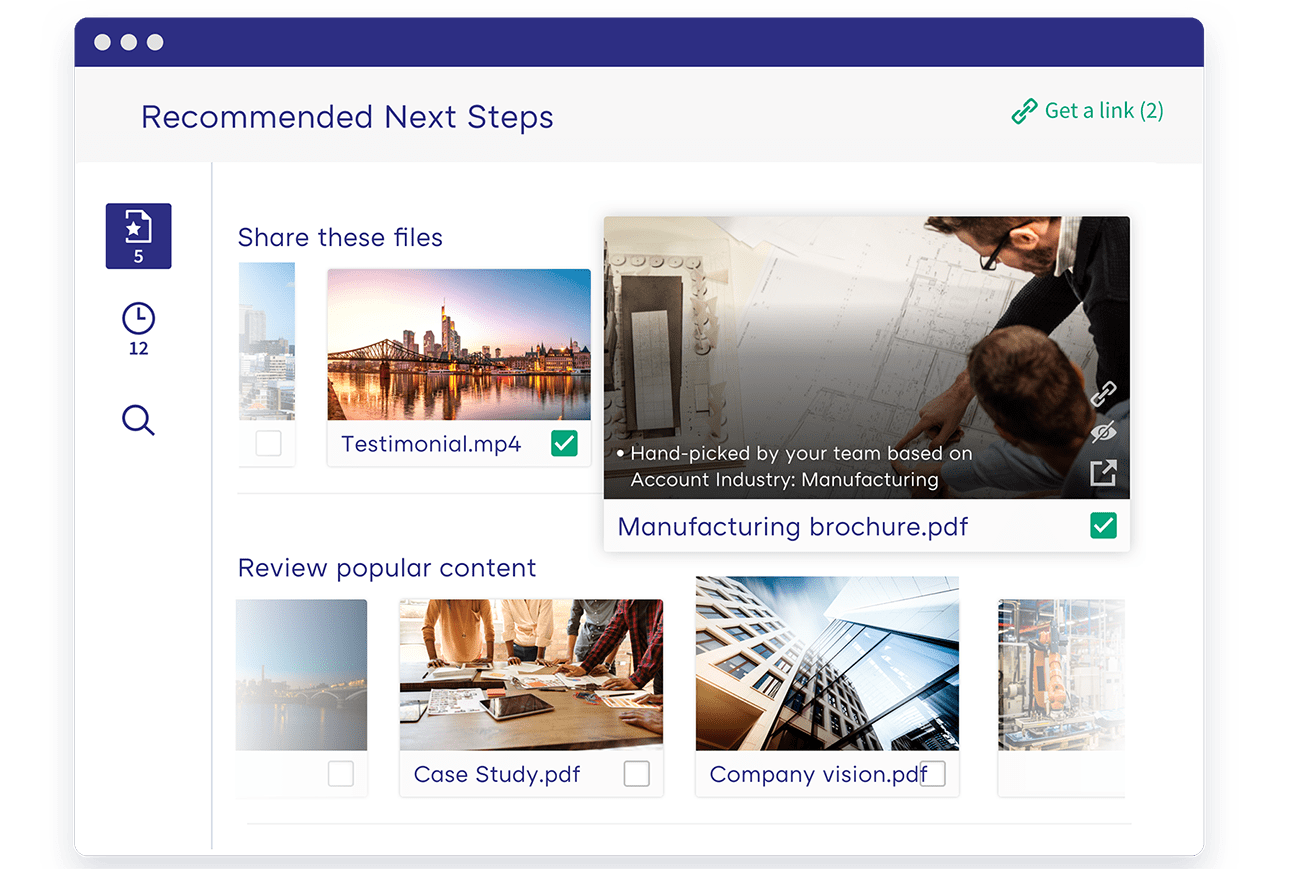 Prepare teams for any situation.
Want to ensure your sellers can deliver a consistent story? Stop guessing which content is most relevant at each stage of the buyer journey. Get content recommendations – based on successful actions by peers – and use this information to establish a clear, compelling message that's proven to resonate with buyers and boost engagement.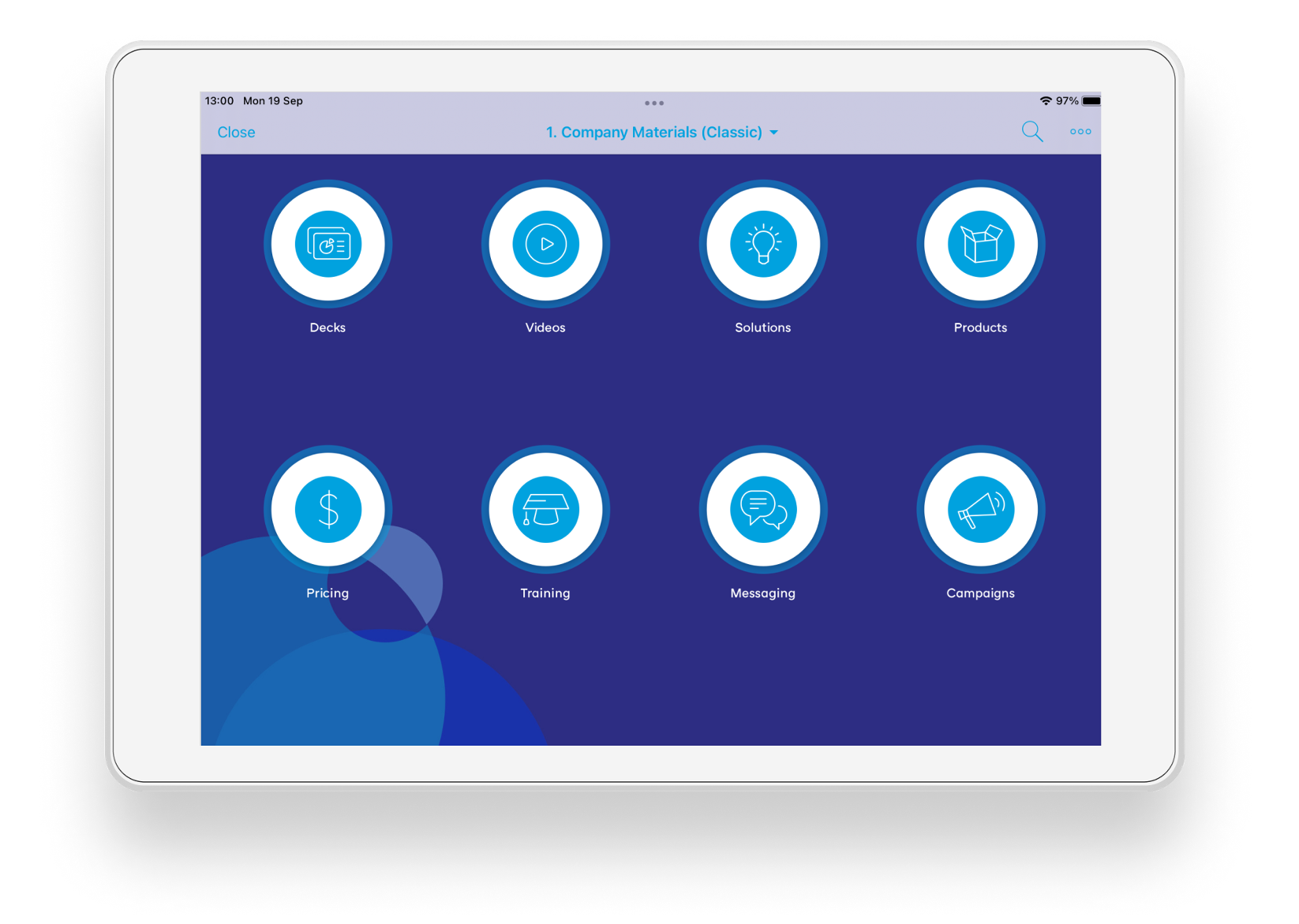 Meet buyers where they are.
How do you visualize an entire product portfolio – with ease? Create seamlessly interactive sales plays, harnessing all the information sellers need to effectively target modern buyers. Ensure your sellers can pivot instantly to meet buyers – no matter the industry persona – wherever they are on their purchasing journey, and deliver value-adding information at the right time to move every conversation forward.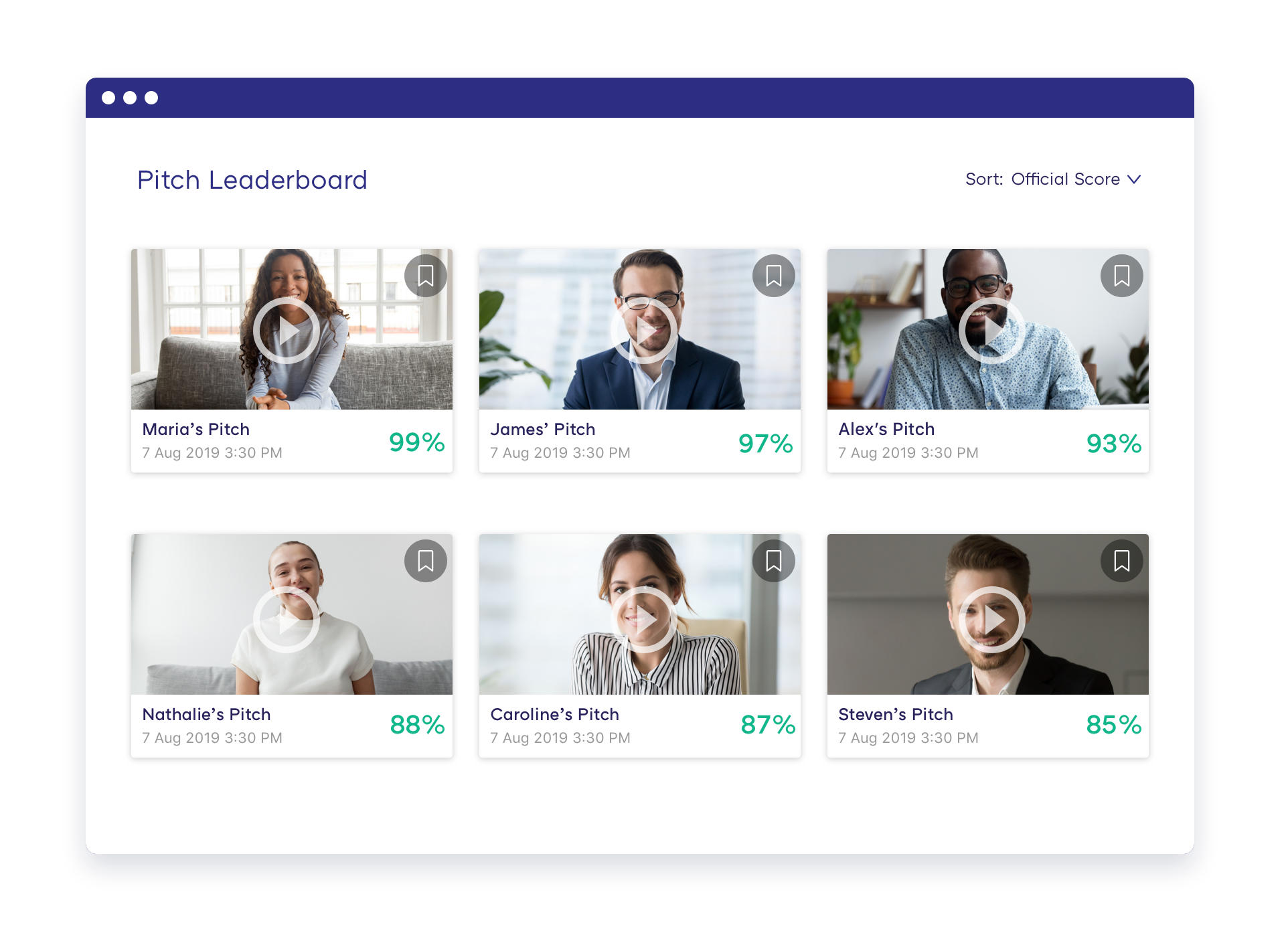 Identify and implement best practices.
How do you build the best foundation for seller training? Identify the best practices in messaging and positioning across your team, and make it easy for everyone to learn from your top performers.
Ensure that marketing content and messaging are centrally accessible and tied to a broader readiness program. Then develop and activate a selling blueprint that can drive sales productivity based on defined processes or business and buyer insights.
Experience a new era in Sales Enablement.
See how Showpad eOS® helps your revenue teams to create high-impact buyer interactions.
Showpad eOS® is trusted around the globe.