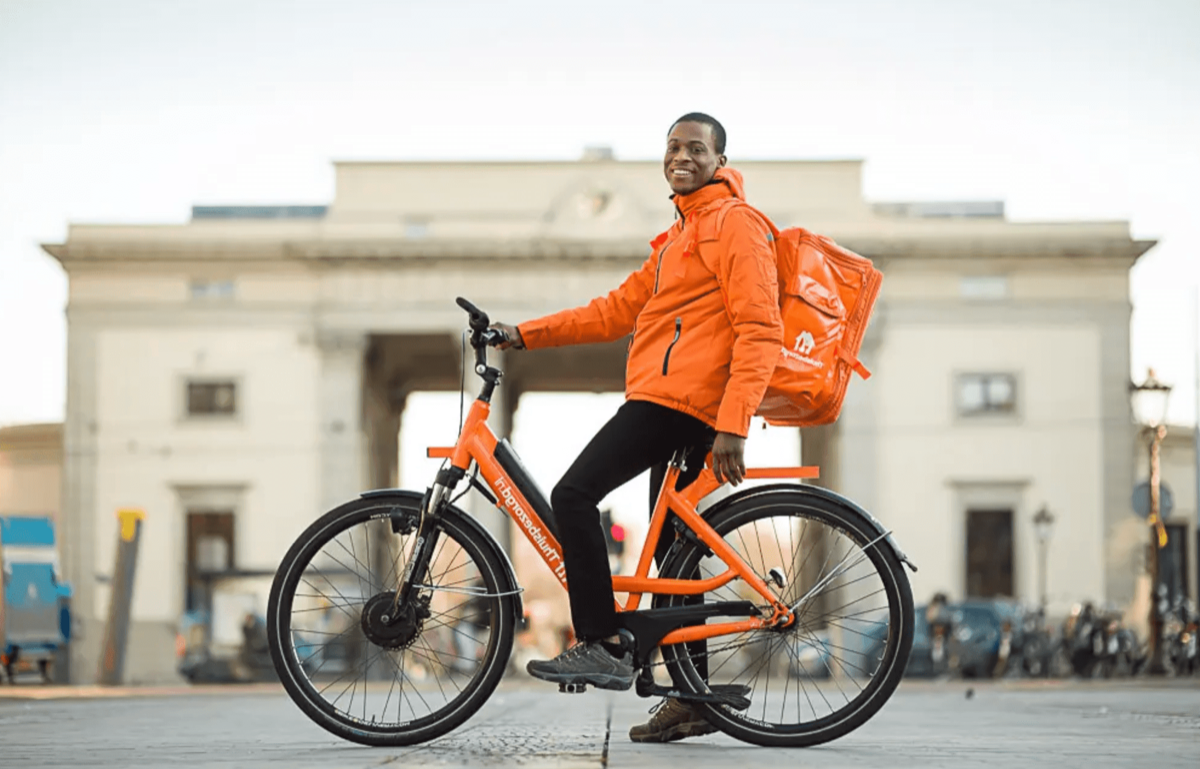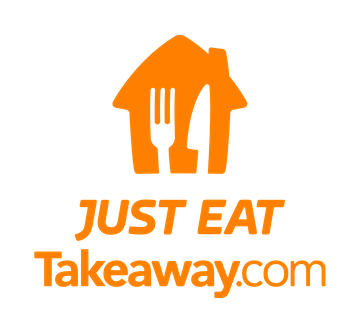 How Just Eat Takeaway Fuels Sales Effectiveness with Showpad and Bridge
Learn how online food delivery marketplace Just Eat Takeaway.com created an award-winning Showpad Experience app with Showpad development partner Bridge to improve sales effectiveness, shorten upsell and cross-sell sales cycles, and deliver a top-notch customer lifetime experience.
---
88%
Adoption Rate
3.2Days
Per Month Returned to Account Managers
40%
More Post-Meeting Actions
About Just Eat Takeaway
Just Eat Take​away is a lead­ing glob­al online food deliv­ery mar­ket­place, con­nect­ing con­sumers with over 630,000 part­ners in 22 countries. Within the UK, Just Eat is the leading online food aggregator with around 50,000 restaurant partners.
Headquarters: Amsterdam, Netherlands
Industry: Online food ordering, Technology
Employees: Enterprise
Use Case: Improve sales effectiveness and nurture customer relationships with data-driven discussions using a custom Showpad Experience app.
Growing pains left Just Eat's account management teams wading through pools of content—taking time away from valued customer interactions.
Like many successful companies before them, Just Eat saw massive growth in a short window of time. But with growth comes growing pains. Even as they hired more account managers, new customer accounts kept pouring in. Just Eat's account managers soon found themselves each responsible for a portfolio of hundreds of accounts. That's 800-1,200 customer visits and business reviews per year. 
"As the team was growing, there was a need for all of these individuals to know where to find the information that they needed to do their jobs effectively," says Luke Baker, Senior Analyst at Just Eat Takeaway. "We had a number of different channels for this—our partner blog, our intranet, our slide decks, our weekly and monthly newsletters, etc. There was a huge information overload, meaning that our account managers needed to spend a lot of time hunting around for what they needed."
Account managers at Just Eat are responsible for preparing regular business review sessions for every customer in their portfolio. To prepare for a customer's business review, the account manager could spend several hours creating a new slide deck with content and data screenshots pulled from multiple sources. The account manager would then go through a similar time-intensive process following the business review, recapping their conversation for the customer and sharing a list of suggested action items. 
But with hundreds of business reviews to prepare for every quarter, post-meeting follow-ups were often delayed and action items left unresolved. Just Eat knew something had to give—and it sure wasn't going to be their first-class customer experience. 
"Our sales team was surveyed and told us they were spending anywhere between 6 – 8 hours a week just looking for the data they needed. It's a wasted opportunity because during that time they're not delivering value to our restaurant partners."
Luke Baker, Senior Analyst at Just Eat Takeaway
A custom Showpad Experience app to match Just Eat's vision for sales effectiveness and top-tier customer relationship management.
Just Eat needed to enable their account managers with a better way to have relevant, guided conversations with their customers. In 2020, they began working closely with Showpad development partner Bridge to build a custom Showpad Experience app that could bring their sales enablement vision to life. And so the Data Sauce Experience app was born.
The Data Sauce Showpad Experience app pulls key customer performance metrics (like average order time and average order volume) from Salesforce, Tableau, and a data lake into an intuitive dashboard that visualizes the data in a customer-friendly way. Letting account managers pull all the data they need for their customers in seconds—all within Showpad. Account managers now have the freedom to customize data dashboards ahead of business review sessions to help the data tell the right story. This guided customer experience, paired with easy-to-follow data visualizations, empowers Just Eat's account managers to have more meaningful conversations with customers, leading to high user adoption and more post-meeting actions.
"It takes minutes, as opposed to before when account managers would have to dig around in many different places to create that kind of structure to the business review."
Luke Baker, Senior Analyst at Just Eat Takeaway
More time to meet with customers, more insightful customer conversations, and more post-meeting actions.
Time is one of an account manager's most precious resources. But time paired with more relevant customer conversations and increased post-meeting actions is an account manager's dream come true.
"In combination with Showpad and Data Sauce, our weekly average admin time went from 6 – 8 hours to 3 – 4 hours. That might not seem like a lot, but with a sales team of 100+ people each getting another 3 hours minimum working, that's an additional 300 productive hours".
Luke Baker, Senior Analyst at Just Eat Takeaway
Just Eat's account managers now spend more time having valuable conversations with their customers. Their Data Sauce Experience app enables account managers to have insight-led and collaborative discussions with their customers about next steps. This has increased post-meeting actions by 40% and led to more opportunities for cross-sells and up-sells.
"We've also found that as a result of this professionalization of the account management experience, our restaurant partners are much more willing to collaborate. A lot of this is due to the fact that account managers now have a readily available working doc that they can refer back to with restaurant partners," says Luke.
 "Our teams are more motivated now that they're not having to trawl through difficult-to-navigate information housing areas. They just know that they can get into Showpad, or they can load Data Sauce and pull what they need, and know that it's always going to be up-to-date and ready to go."
Luke Baker, Senior Analyst at Just Eat Takeaway
Just Eat and Bridge took home Silver awards in the Best Innovation and Best Use of Digital From the Food and Beverage Sector categories at the 2021 Digital Impact Awards for the Data Sauce Showpad Experience app.
Ready to enable your revenue teams? 
Find out how Showpad and our network of innovative Showpad partners like Bridge help make your revenue enablement dreams come true. Contact us today, or better yet, book a demo.