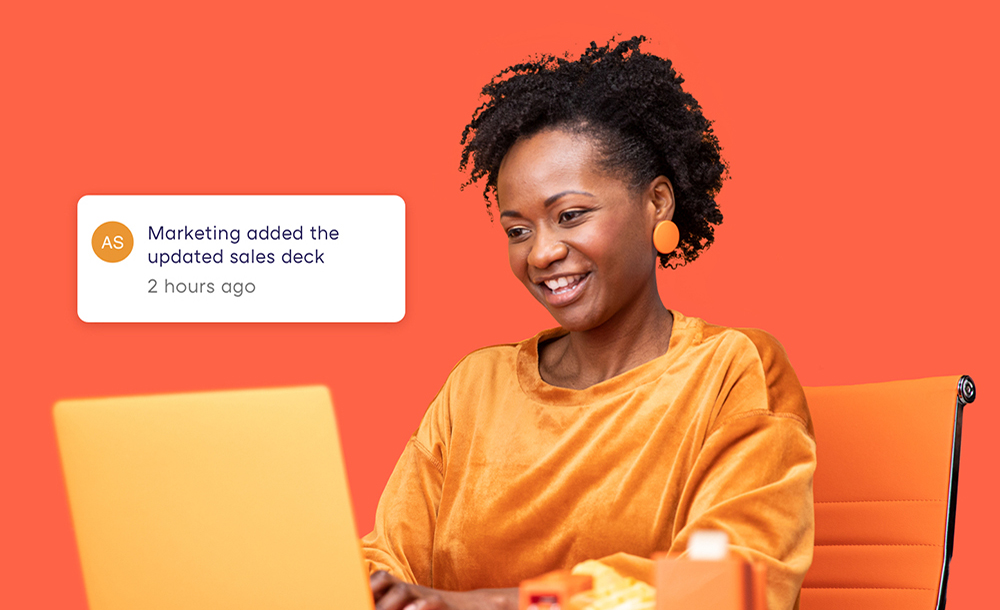 Showpad Content
Sell the way buyers want to buy. Bridge the gap between sales and marketing by creating one centralized location that lets sellers discover, present and share the latest, on-brand content in visually engaging experiences.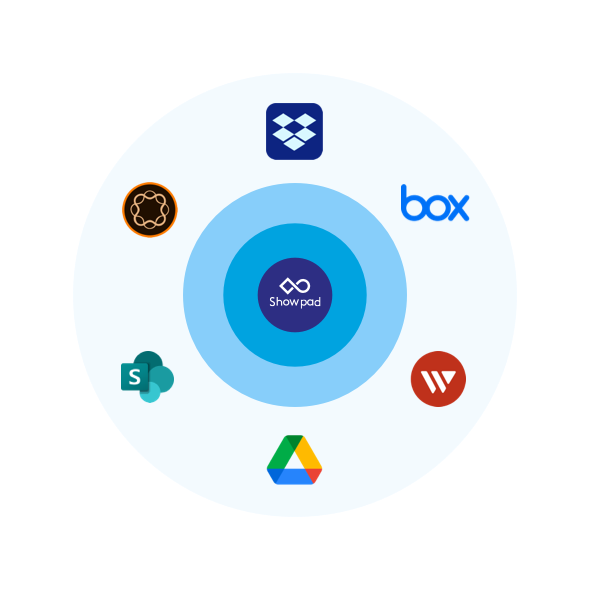 Centralize and manage your assets with ease
Connect with your existing CMS or DAM systems, and import or synchronize your entire file library. Use Showpad's content management system to manage your content efficiently, and quickly notify your teams of any updates – making the right content easy to find for the right people at the right time.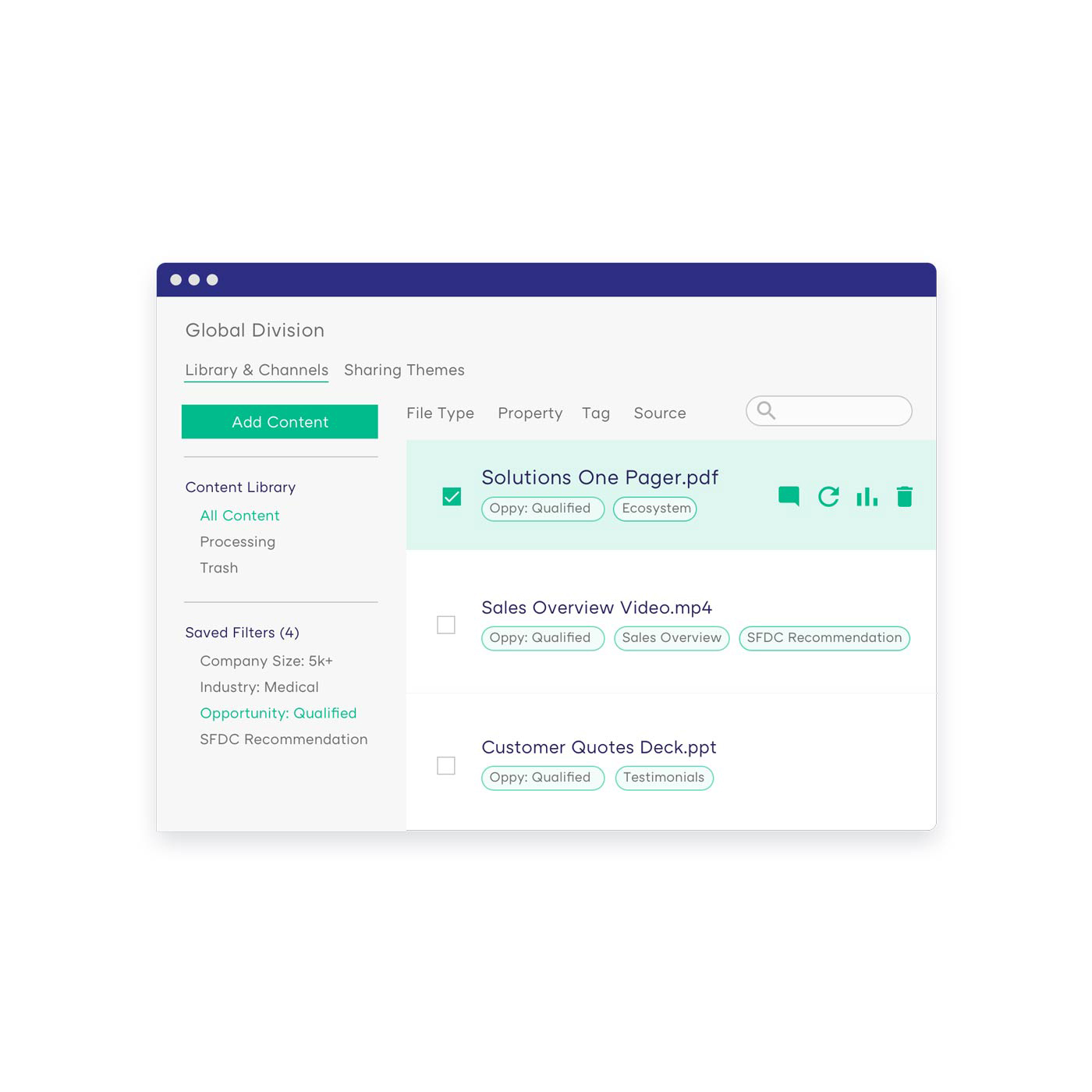 Distribute sales content quickly
Even at scale, Showpad Content's intuitive interface and elaborate configuration set allows marketing teams to quickly equip sellers with the content management tools they need. Leverage metadata such as tags, granular file permissions, compliance settings and user settings or content divisions to manage your sales assets efficiently. Present information to both direct and indirect salespeople in a hyper-targeted and localized way, and gather feedback on existing content.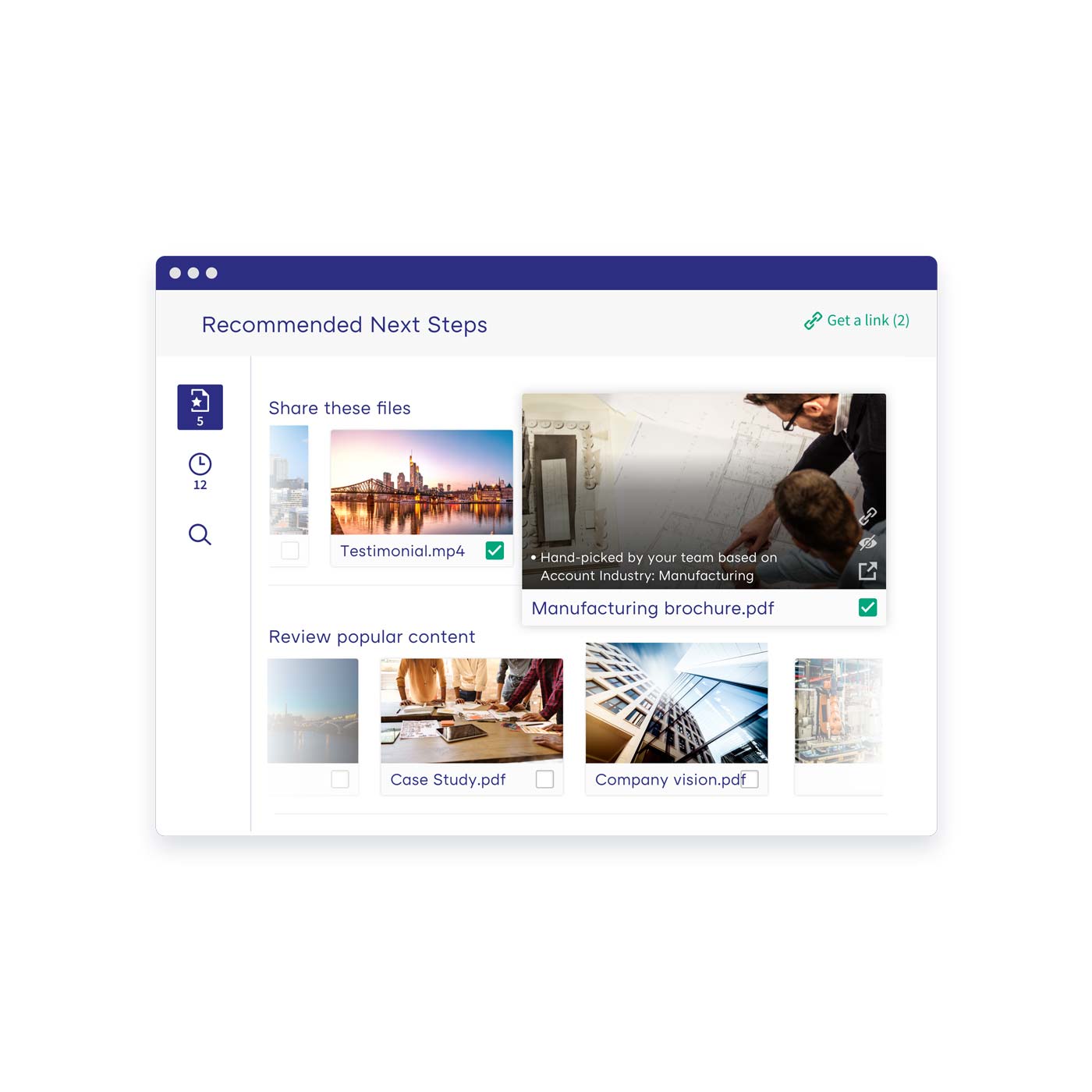 Discover content with search and recommendations
With Showpad Content, sellers spend more time selling and less time searching for content or preparing for meetings. Surface the most relevant content as early as the home screen, with content recommendations based on content chosen by marketing and machine learning. Showpad Content's smart search and additional filtering allow sellers to quickly find the content they need to drive any deal forward.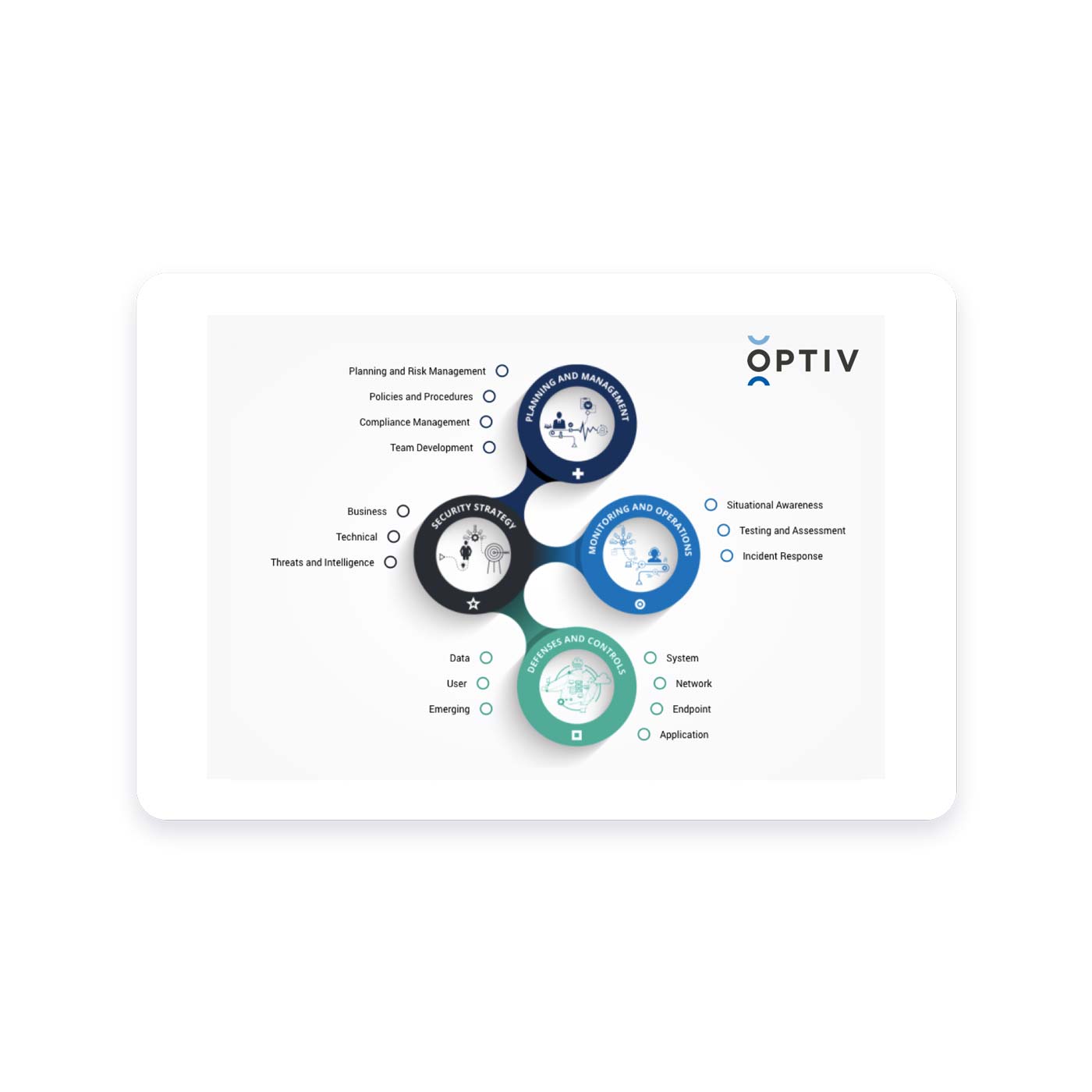 Bring sales conversations to life
Customers are bored with traditional presentations tucked away in folder structures. It's not just about what you present, but also how you present it. Move beyond the standard pitch, and empower sales to have more contextually relevant conversations by grouping content around a specific topic or persona in a single page. Guide buyers through the sales process with personalized content delivered through visually engaging experiences or even augmented reality.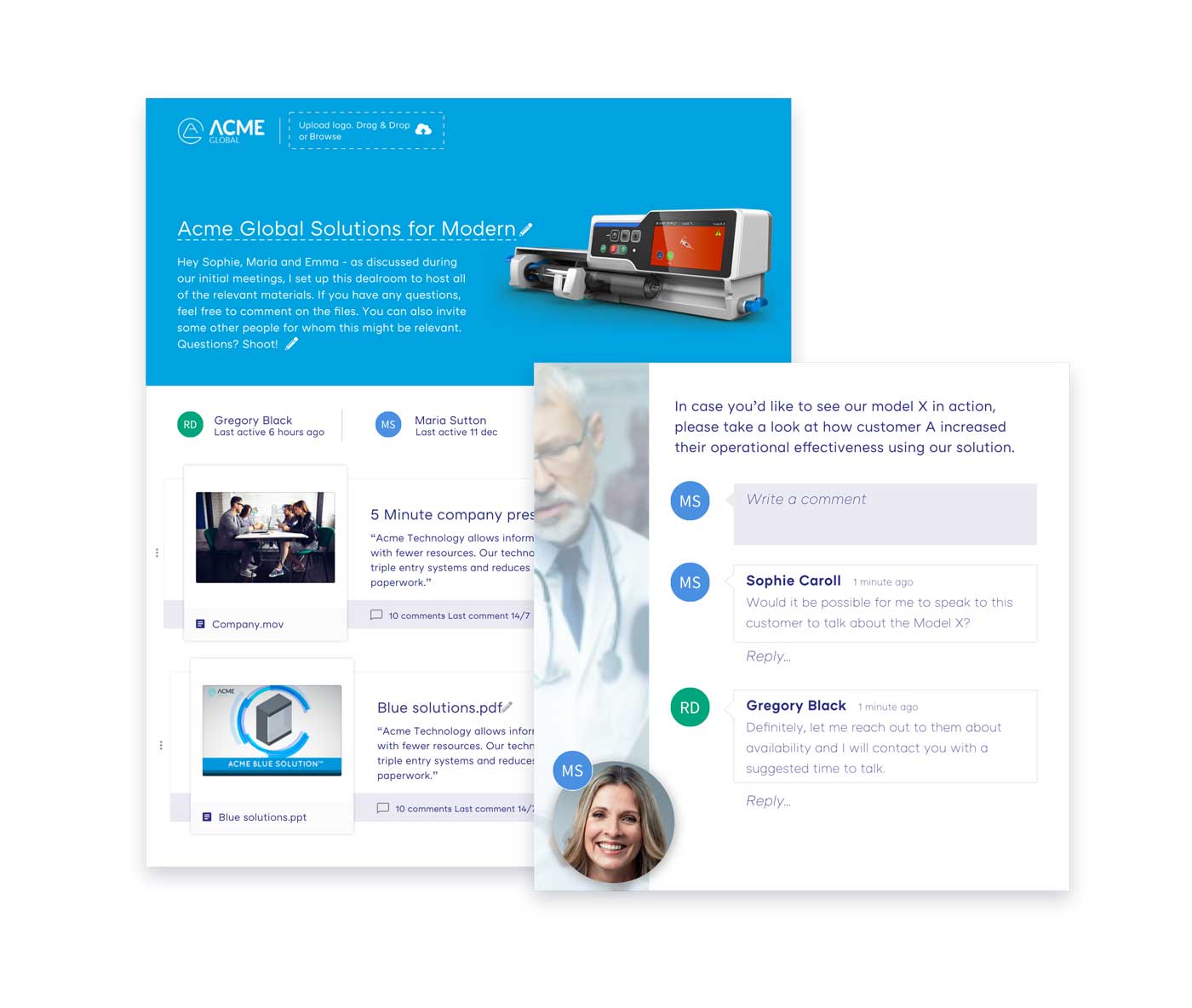 Collaborate with buyers
Instantly find, personalize and share content, whether you're on the road, in the office or at a tradeshow. Use your favorite mobile device, Outlook or Gmail, your CRM or a browser, and let the data guide you in making the biggest impact. You can also collaborate with buyers by sharing content through branded microsites, where they can collaborate with you and involve other decision makers.
Measure sales and marketing effectiveness to optimize impact
Improve sales productivity by understanding how salespeople and prospects interact with your content. Content usage data fuels recommendations to help salespeople sell intelligently, even in situations where they aren't fully trained. And sales managers can use this data to identify how top performers are using content and coach accordingly. Make content decisions based on usage and revenue data, and create winning content that sales loves using.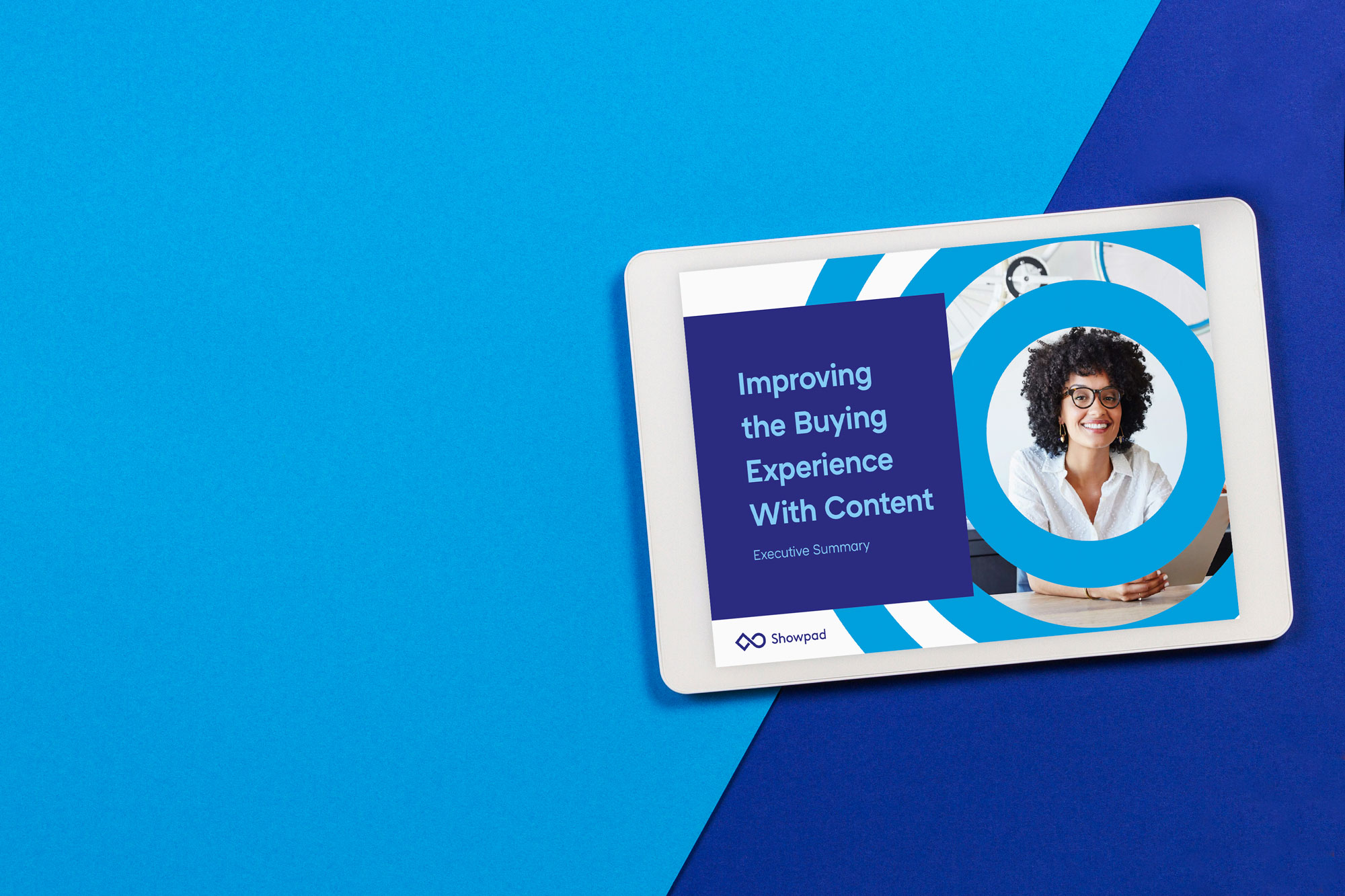 Your Guide to Sales Content
Improving the Buying Experience with Content Management Tools
Content is one of the most-discussed marketing and sales strategies used by enterprises today, and with good reason: survey after survey places content at or near the top of executives' sales and marketing priorities.