Sync and succeed with a content-sharing power couple.
Give your revenue teams instant access to rich, relevant and compliant content by pairing a Digital Asset Management (DAM) system with Showpad Asset Connect.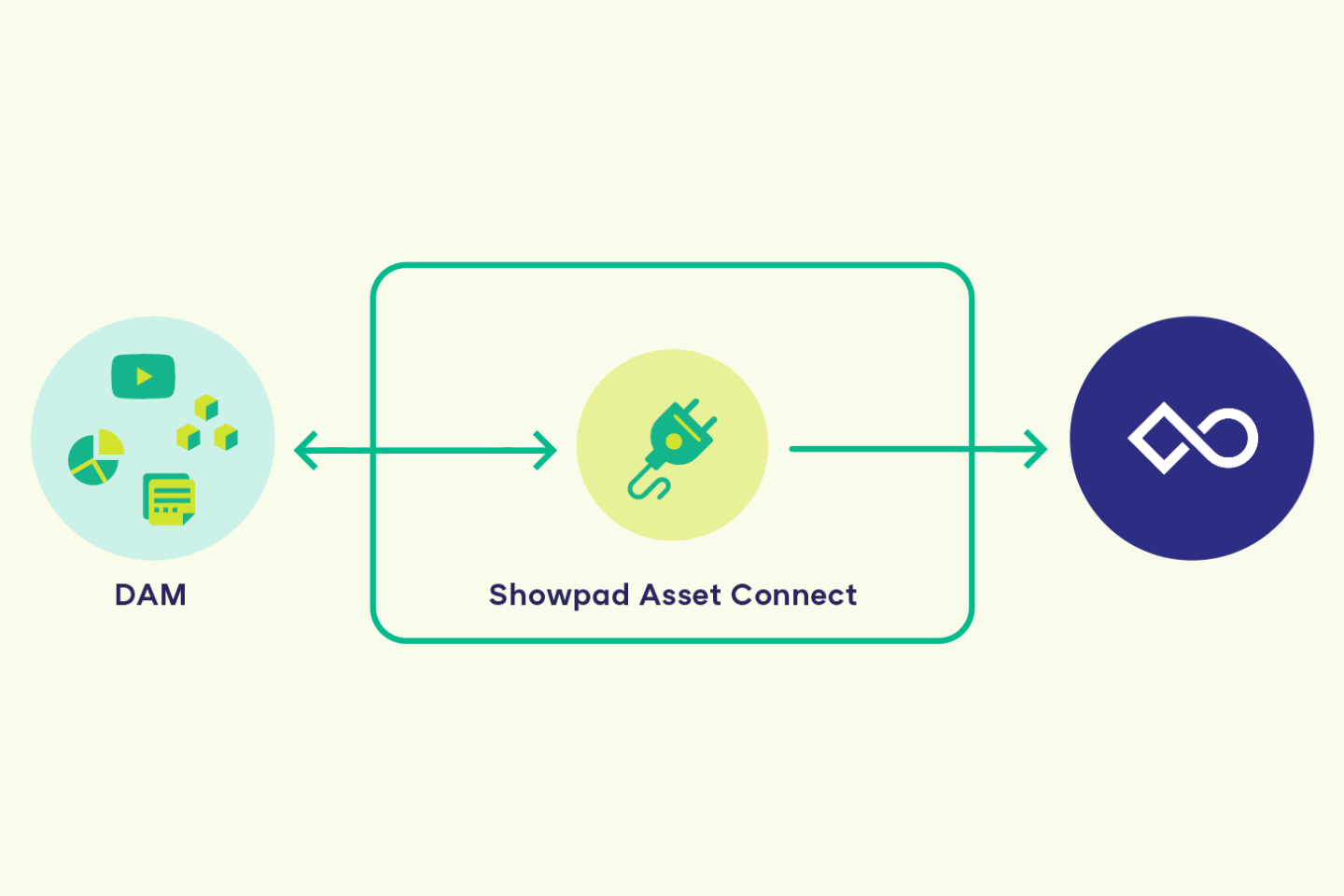 Streamline content workflows from creation to delivery.
Marketing teams are creating, updating and rebranding more content than ever. And an effective DAM system can make it all accessible across your enterprise.
But how are you delivering key assets directly to those who need them most? Enjoy the familiarity of an established content creation workflow and make sharing easy with Showpad Asset Connect.
See Showpad Asset Connect in motion.
Our DAM partners.
Synchronize with all of the leading brands using Asset Connect
Benefits of the integration
1. Keep content consistent.
Use your existing content creation processes and workflows to maintain brand, compliance and governance.
2. Optimize content usage.
Promote the reuse of assets by keeping your DAM as the single source of truth for your organization.
3. Share the best content.
Ensure that revenue teams have access to the most up-to-date and engaging content in the Showpad platform.
4. De-risk revenue content.
Save time and eliminate human error from your content processes by syncing key assets automatically.
5. Boost content impact.
See what resonates with your teams, buyers and customers, and what's driving sales – then use those insights to refine content strategy.
6. Reduce the time to value.
Enable access to key content on Showpad from the moment it's approved and added to your DAM system.
Unlock the true value of your content.
Want to help your sellers deliver more engaging and impactful buying experiences? With Showpad Asset Connect, you can simplify content management and start realizing the full potential of your assets.