Meet the Showpad Enablement Operating System® (eOS)
Introducing the Showpad eOS®.
What makes it different? You. Because while your enablement strategy may be similar to a competitor's, how you go to market and how customers buy from you is totally unique. eOS helps to solve an infinite array of foundational enablement problems with an ever-growing library of powerful applications — giving you the flexibility to turn your go-to market strategy into a true competitive differentiator.
Say "Hello" to supercharged Sales Enablement.
Showpad's world-leading eOS aligns Sales and Marketing teams around impactful content and powerful training, enabling sellers to engage with today's buyer and generate the insights needed to continuously improve conversion rates.
We create a single source of content-focused truth that sellers and marketers can use to educate themselves and better engage buyers. Our engagement applications lay a flexible foundation for impactful buyer interactions. And our training and coaching tools help to grow informed, upskilled and trusted advising teams. Together, these resources put seller success front and center — giving revenue teams a rich, reliable and always accessible home base that can service the unique go-to-market needs of different industries and customer engagement models.
Watch highlights of our Showpad eOS® launch at Transform Connect to see how we're making it possible for customers and partners to think bigger, fuel innovation, and accelerate revenue growth.
Enabling our customers to deliver lasting impact.
We help Sales and Marketing teams to work smarter and achieve more.
6
weeks
average time-to-value
10
%
increase in Sales productivity
+25
%
greater Marketing ROI
-25
%
reduced onboarding time
+40
%
more cross-sells and upsells
-30
%
less time spent on admin
With Showpad eOS®, we give your revenue teams the ability to collaborate seamlessly, make every buyer experience more rewarding, and close deals faster.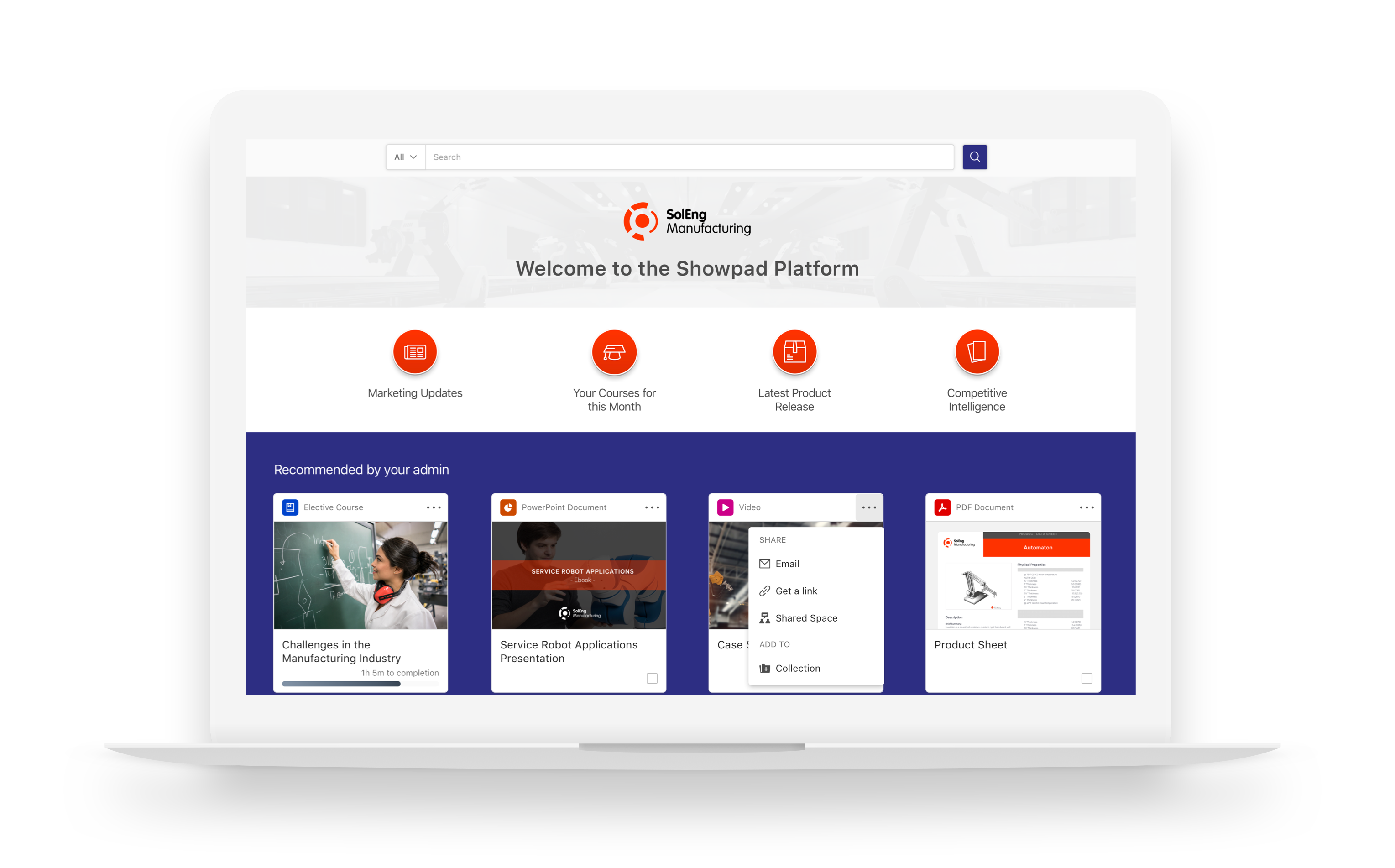 Sales Content Management
We enable you to create a curated one-stop-shop that makes it easy to find, manage and distribute high-impact content at scale. You can cater to the needs of individual buyers and their teams by sharing content that's tailored to topic, persona, stage of the journey and more. And you can ensure content quality through better visibility, direct feedback and actionable insights.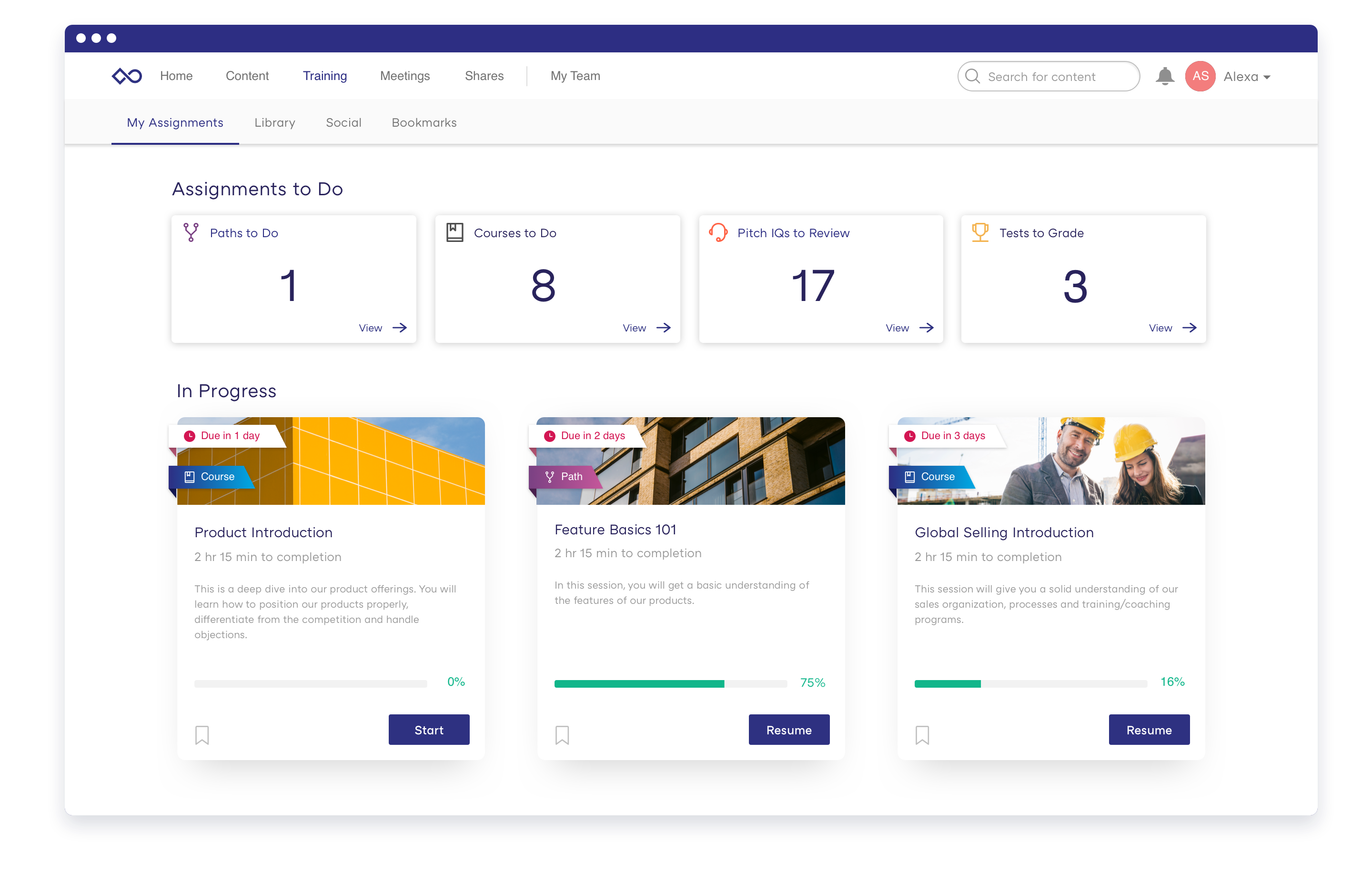 Seller Effectiveness
Training and Coaching
Build and deliver an insights-driven, repeatable and impactful approach to onboarding. Keep the momentum going with targeted continuous learning programs that improve knowledge and skill retention, and identify and promote behaviors that win – with personalized and scalable coaching.
Guided Selling
We ensure your sellers are prepared for any situation by surfacing the right content for every stage of the buyer journey, enabling your teams to pivot quickly and meet buyers where they are – with information that's always relevant to the conversation. You can also formulate and activate a selling blueprint, based on defined processes or business and buyer insights.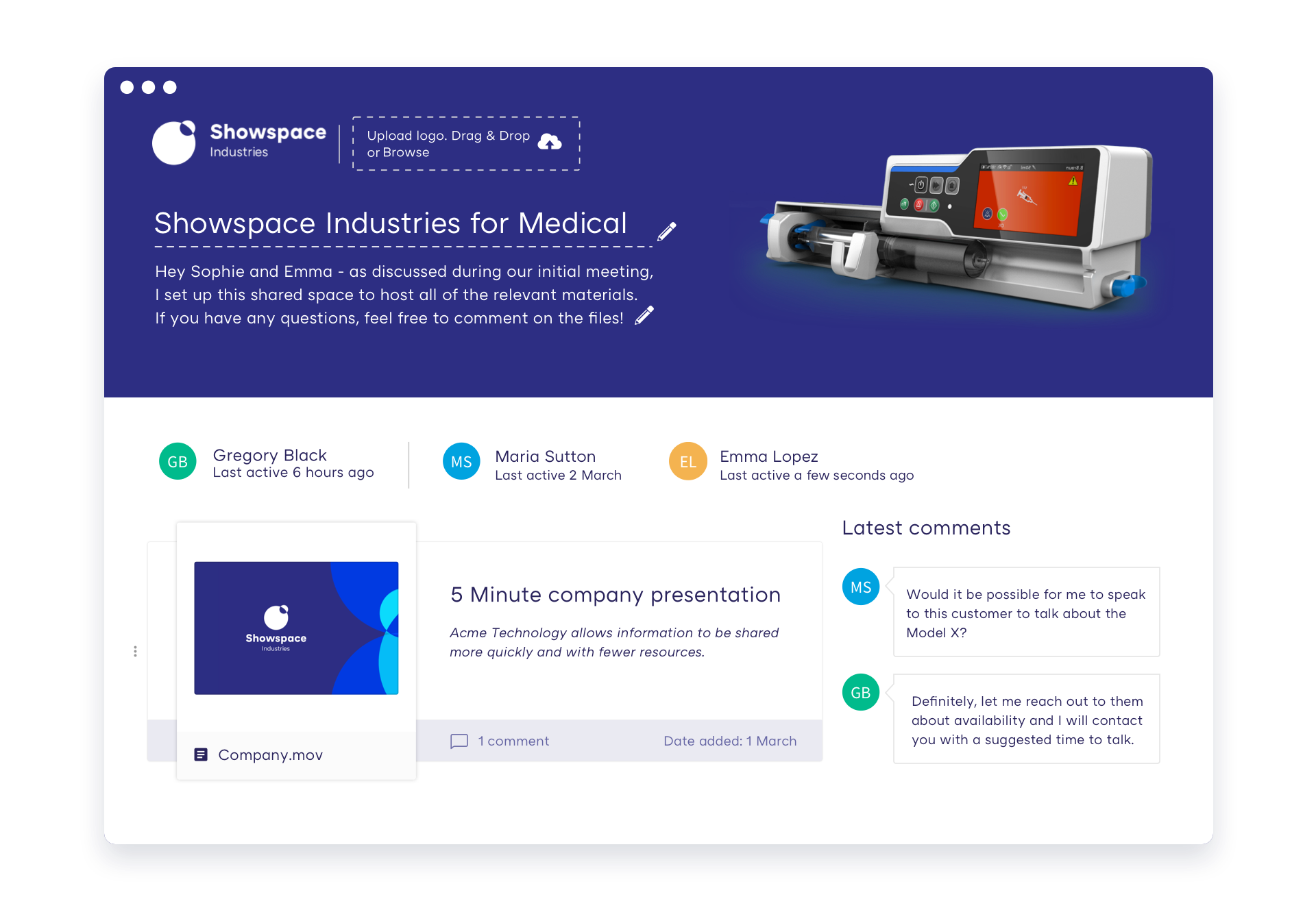 Buyer Engagement
We enable your sellers to interact with buyers using personalized and branded communication channels. Here, they can collaborate and engage in real time, becoming trusted advisors to each stakeholder in today's larger, more diverse buying teams – accelerating deal outcomes.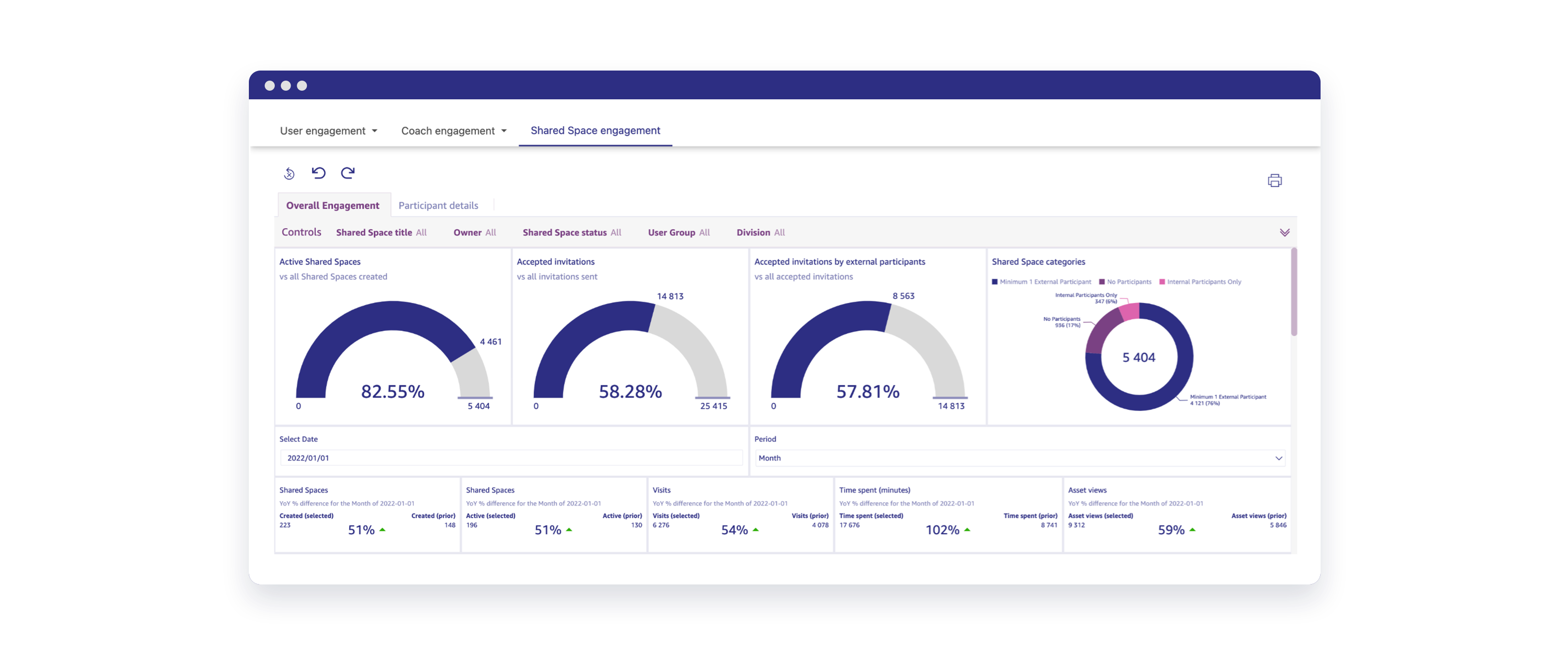 Analytics and Insights
With our content analytics, you can optimize content strategy and increase investment in the content that drives revenue. Our seller analytics enable you to see the link between training and coaching and the performance of your team, make use of your top performers' best practices, and provide in-conversation support to selling teams and better understand how they manage buyer questions and concerns. And our engagement analytics help you to better understand buyer engagement levels, tailor conversations, and move deals forward faster.
Showpad eOS® is trusted
around the globe.
Experience a new era in Sales Enablement.
See how Showpad eOS® helps your revenue teams to create high-impact buyer interactions.