Sales Training
Deliver engaging, effective onboarding and sales training, so reps and their managers can make quota easier than ever.
Deliver engaging sales training
Showpad Coach's learner dashboard on web and mobile is designed to delight your salesforce. Field and inside sales reps get bite-sized learning experiences, arranged in sales training paths of required courses, electives, and real-world assignments. With the AI-driven dashboard, reps won't miss the information they need to close their deals and make quota.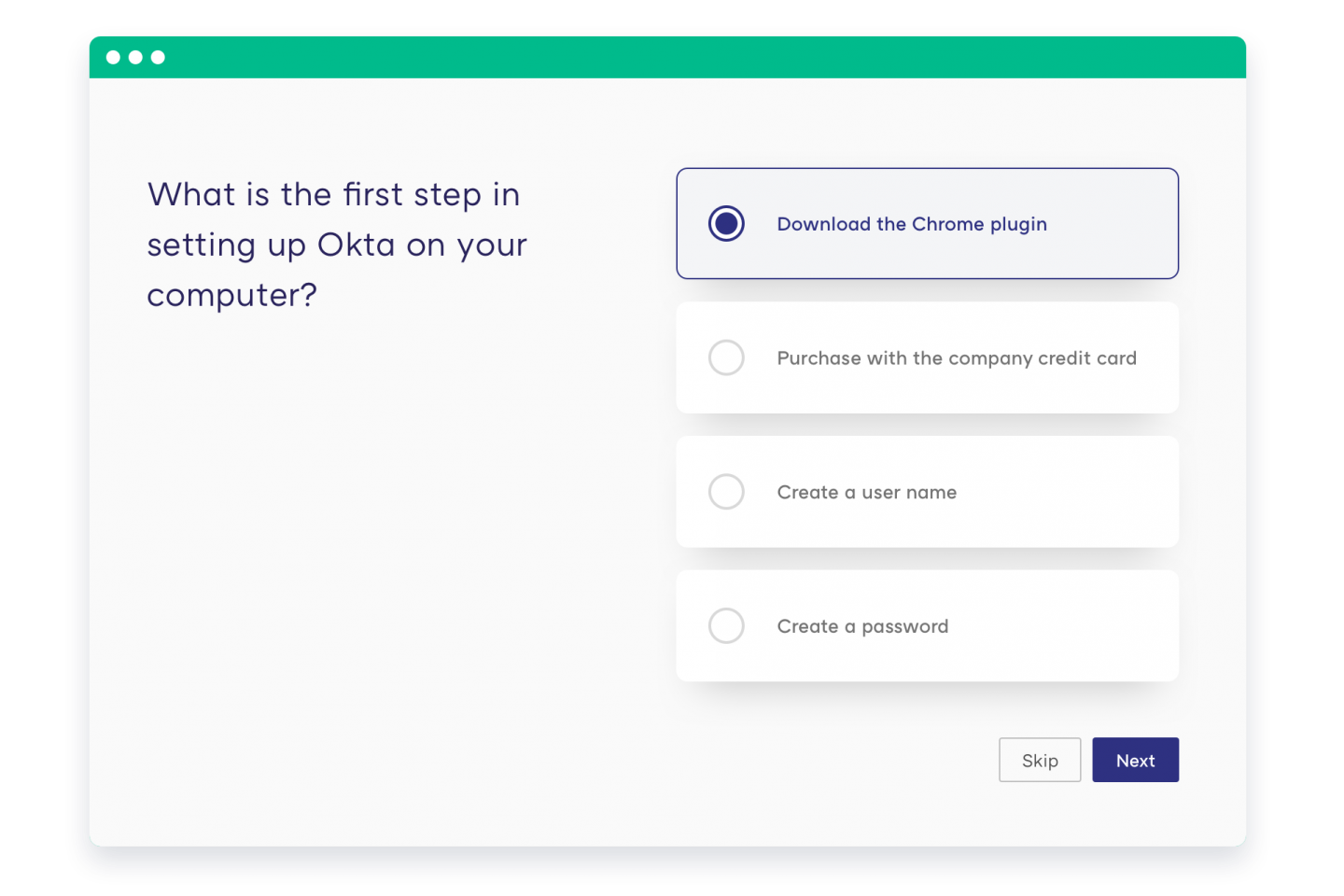 Assess your team's knowledge
With Showpad Coach, sales managers and admins can assess your team's knowledge by launching web or mobile quizzes, tests, and surveys. Quickly and easily grade tests to identify and correct learning gaps before they become a problem.  Gain insights into team weaknesses that need addressing. Take advantage of flexible testing options – automatic scoring, human validation, and weighting. Customize and save reports for baselines and transparency. Create data-driven, individualized learning paths that improve your team's performance.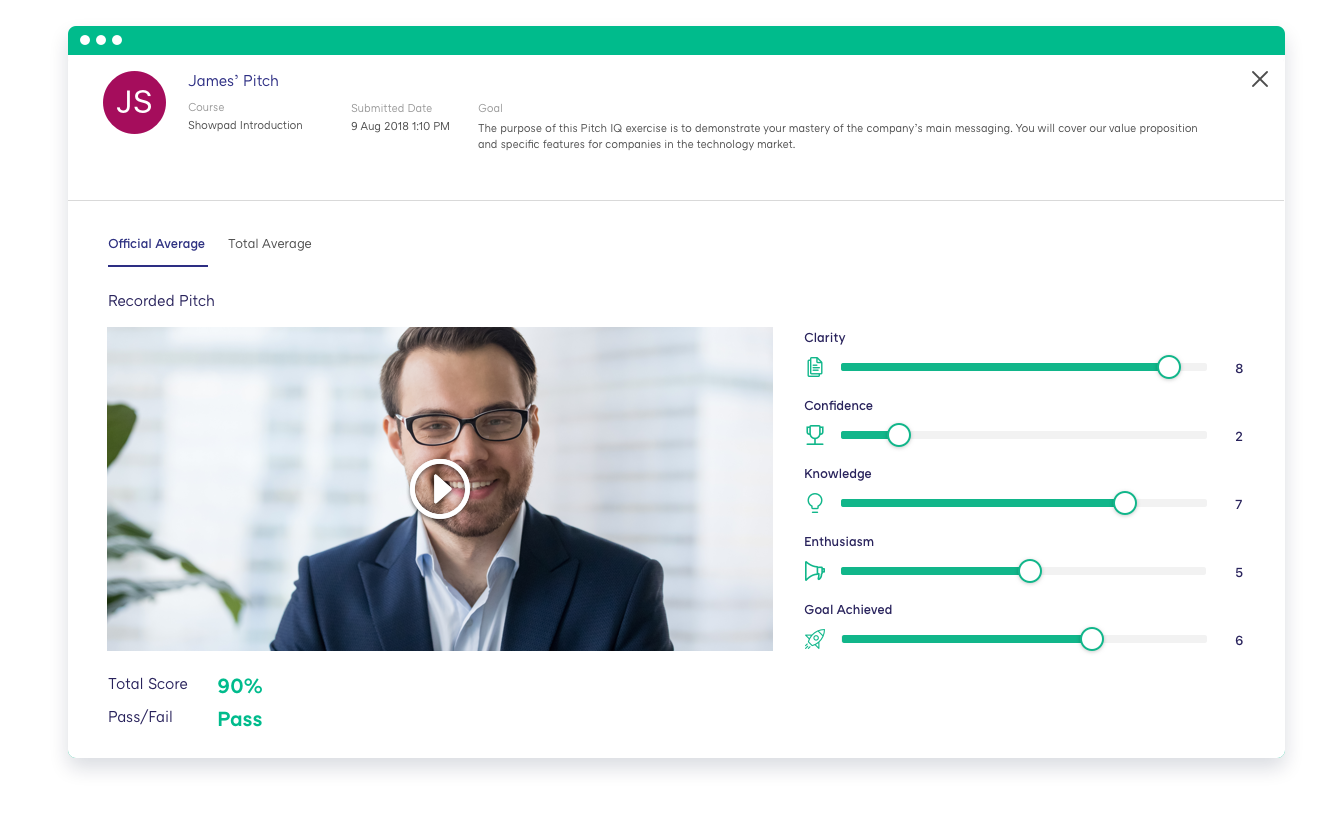 Recognize your team's successes
Motivate your team and encourage friendly competition with leaderboards. Integrate certification-partner applications used by your organization. Customize and print certifications to recognize your sales team's success.
{{ preheadline }}
{{ headline }}