Sales engagement integrations
Streamline your sales workflow and increase productivity. Find and share content and templates within your sales workflow tool, and track individual contacts' engagement with shared content.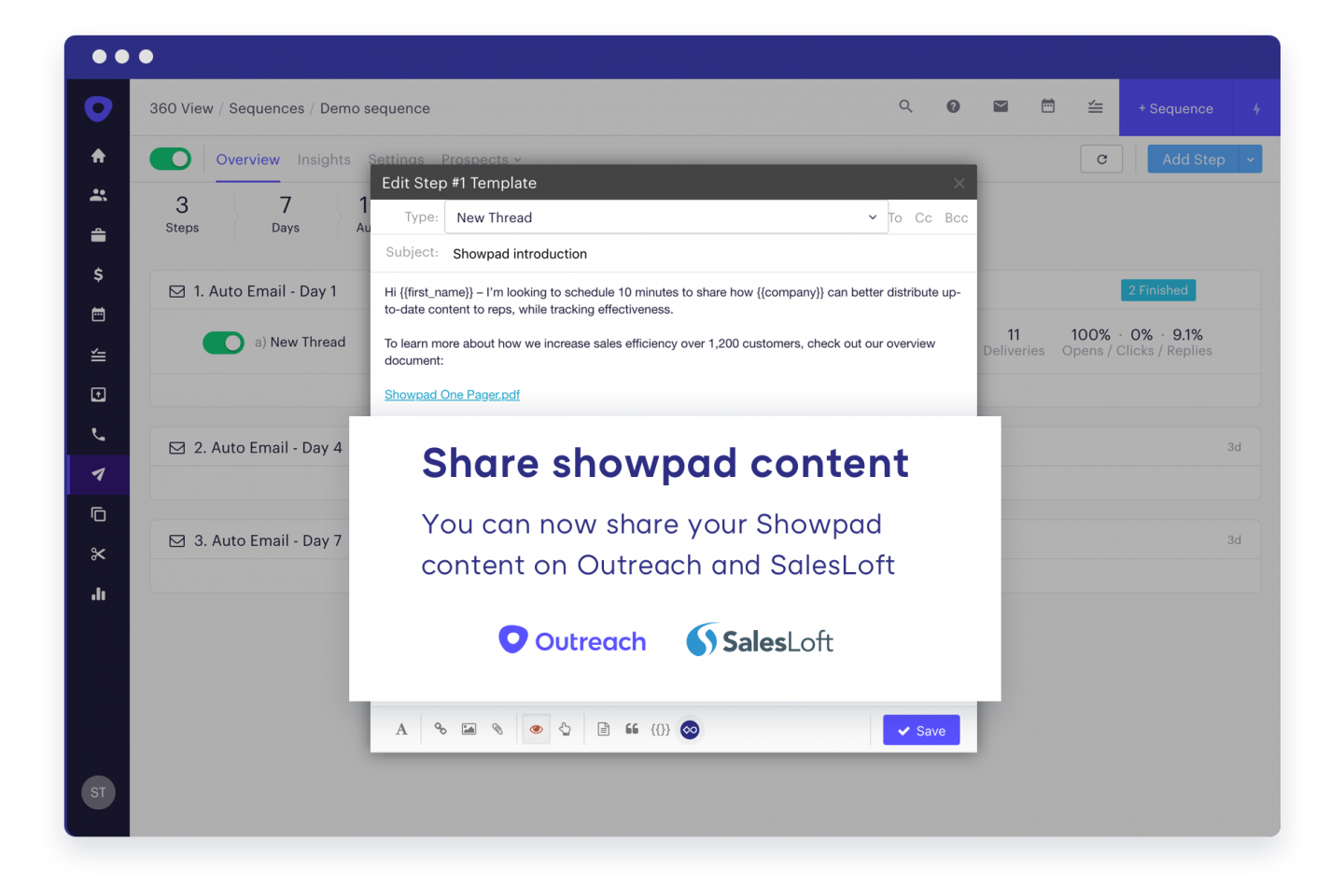 Increase your sellers' efficiency
Improve your sales process automation by helping sellers easily share the latest content with buyers straight from Outreach or Salesloft. Enable reps to find the content they need – whether marketing-approved or personalized files. Personalize your email outreach and explore cross-sell and upsell opportunities, all without leaving your sales engagement tool.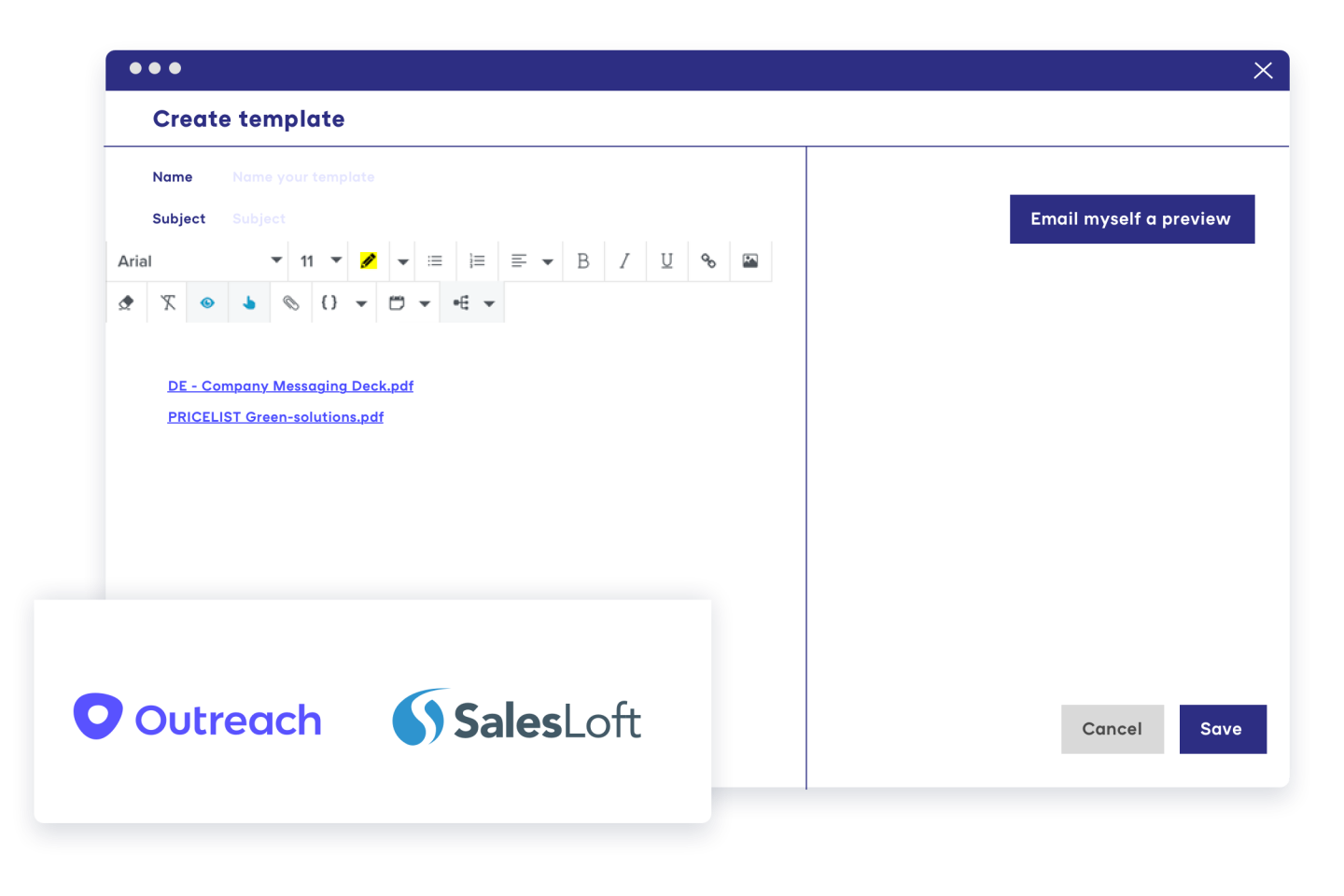 Enrich email templates for sales
As a marketer, you can augment email templates with marketing content  so sellers can instantly share the right message and supporting relevant content with their prospects. Tailor your message based on persona, industry or more, while staying in control of the content sellers can share.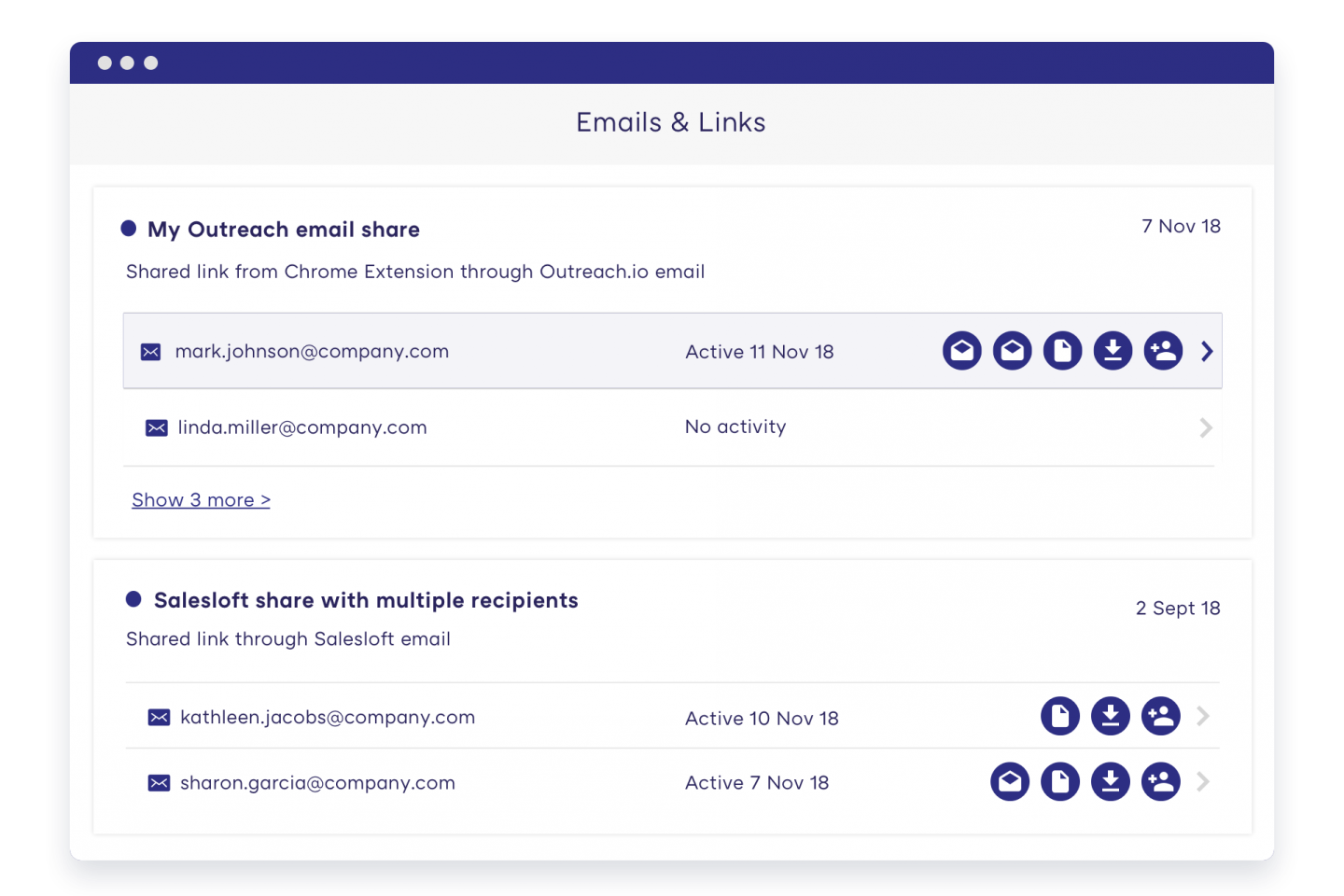 See what's on your buyer's mind
Track email opens, page-by-page content views, downloads and forwards – all on the individual contacts' level. Shorten your sales cycles by improving follow up time and tailoring your messages to match your buyer's interest level. Understand who your decision makers are for any deal, and let data tell you where your sales efforts will bring the best results.