Imagine better connections.
See a smarter, simpler future for sales at Showpad's Transform Connect.
On November 9, we launched a new era in Sales Enablement at our virtual conference, Transform Connect. And even if you weren't able to make it on the day, we still want to make sure you have the agile insights and tools your teams need right now to build deeper, smarter and more rewarding connections with buyers in 2023 – and beyond. See all the highlights and get all the insights with our on-demand event recording. And join the conversation by signing up for our After-Party event series.
After-party guests: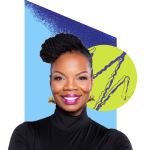 Melissa M. Proctor
Executive VP & CMO of the Atlanta Hawks & State Farm Arena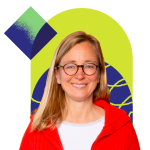 Kim Scott
Author and Co-founder of Radical Candor
Join the party.
Don't miss our Transform Connect After-Party sessions:
Be your true and authentic self:
Q&A with Melissa Proctor

November 15
Dive deeper into the inspiring story of Melissa M. Proctor's rise from NBA ball girl to Atlanta Hawks and State Farm Arena CMO – with a Q&A hosted by Showpad's Staceyann Doria. Get hard-earned tips into how you can:
Navigate your own personal and professional growth journey with confidence

Build great relationships and a network of people who appreciate your talents & potential.
Exclusive customer community experience:
Showpad Genius Bar and Panel

November 29
Want to hear from other customers at the top of their Sales Enablement game – and unleash Showpad's full potential? Meet our Showpad Genius Bar and 'Instances that Shine' panel to:
Book your 1:1 session with a member of Showpad's Professional Services team for personalized advice. (Spaces are limited.)

Get out-of-the-box ideas, inspiring pro tips, and an open Q&A with our customer panelists.
Think bigger: Approach is everything

Culture Amp builds a strong drumbeat for success with Showpad & Challenger
December 6
Learn how Culture Amp built a seamless and empowering end-to-end sales experience – with Challenger's research-backed approach and a unique Showpad integration. Join Emily FitzPatrick to find out:
Why Culture Amp chose to partner with Challenger and Showpad

How to go beyond traditional Sales Enablement and drive impact across your organization 

The importance of coaching and continued learning post-onboarding.
Kim Scott presents:

How to make Radical Candor just work
December 13
Why is it so critical for ambitious organizations to create an inclusive culture of feedback in order to fuel innovation? Get answers and your own culture-building roadmap with celebrated author and CEO coach Kim Scott.
Showpad in the streets
January 4
Showpad's Lara Kohl checked in with PERI, German construction leader and Showpad customer, at bauma 2022 – the world's largest construction and mining machinery trade fair – to see how they're making use of Showpad in the field.
Find out how members of the Sales and Marketing teams are benefiting from Showpad.

See how we helped them to create an engaging hybrid experience that seamlessly combined physical and virtual product displays.
On Demand: Enablement 101 and the state of selling
Sales Enablement during unpredictable times: What's in YOUR skill set?

January 10
Social upheaval. Supply chain chaos. Recession. War. M&A. We live and work in unpredictable times. So how can revenue leaders stay calm and drive growth? Join guest speaker Forrester's Peter Ostrow for:
Top priorities in 2023 – and how to embrace sudden changes

How Sales Enablement can 'speak executive' to earn C-level buy-in

Key metrics the C-suite should use to evaluate enablement success.
Workshop: Building your business case for Sales Enablement

3 steps to aligning enablement with senior leadership
January 17
Today's revenue leaders have to do a lot with a little – and deliver bottom-line results. Join Tamara Schenk and Orhan Dayioglu for the keys to promoting Sales Enablement in your organization. Get:
3 steps to demonstrating the ROI of Sales Enablement to senior leadership

Ways to tailor a benefit-led pitch that addresses your unique business needs

Templates and frameworks you can use to show the benefits of sales enablement.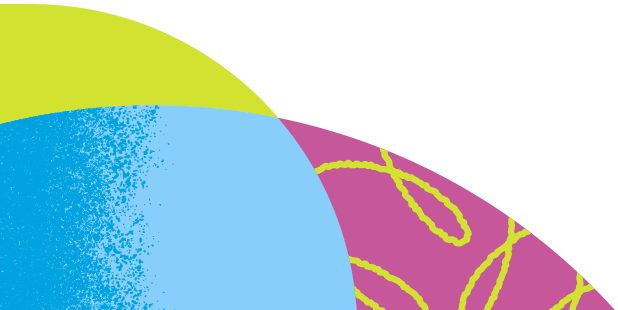 Explore the conversation.
Start to visualize all you can achieve in a world built on better connections – with a look at the Sales Enablement topics we discussed at Transform Connect.
Opening Keynote: Navigating tides of change
Learn what's next as we evolve and enhance our approach to Sales Enablement and why it matters for your ambitious, future-focused revenue teams – with Chief Executive Officer, Hendrik Isebaert.
Curing common seller pains: The top three Sales team headaches
Join Donald C. Kelly, Founder of The Sales Evangelist, to explore familiar challenges facing Sales and Marketing teams in today's challenging macroeconomic climate – and get actionable, proven tips for how to solve them.
Winning Solutions: Taking the lead in a new era of enablement
Get to know our winning solution strategy and see how we've built a true Enablement North Star – with Chief Product Officer, Tony Grout, Co-Founder, Louis Jonckheere and our panel of key Showpad partners and customers.
Customer Connect: Elevate every sales experience
Boost the quality of your buyer interactions with the help of our panel, featuring Sales Enablement champions from leading Showpad customers – all empowering their teams to drive success in unique ways. Hosted by Chief Customer Officer, Virginia Miracle.
Customer Showcase
Get empowering customer use case testimonials and proven best practices – courtesy of enablement-minded leaders working across a broad spectrum of sectors.
Imagine better connections: Be your true and authentic self
Be inspired by Melissa M. Proctor's story of rising from NBA ball girl to Atlanta Hawks and State Farm Arena CMO – thanks to an open-minded attitude and total commitment to building better connections.
Closing Remarks: Maintaining your momentum
Review the key event insights you can bring back to your organization and start putting to use today – as your teams work to create a more connected future.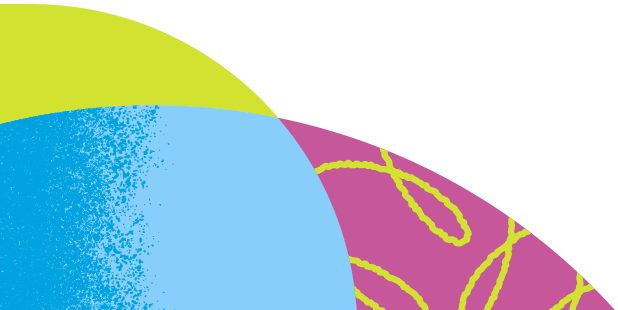 Transform
me.